What's the time? It's Beer:30 in West Chester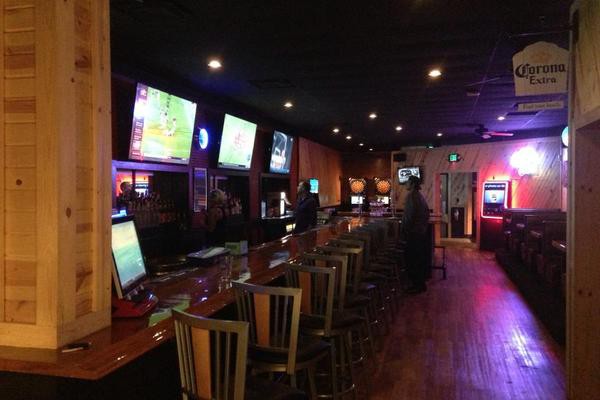 West Chester has a new bar that specializes in billiards, darts, karaoke and live events under the banner of a well-known name.
Beer:30 Bar and Grille had a soft opening on New Year's Eve and is now open to the public at 4880 Union Centre Pavilion Drive. The owners, brothers William and Brian Weitz, told me they wanted a sports bar that turned into an entertainment venue as the night progresses.
"We wanted to make a place in the area that had a fun atmosphere where you could play pool, play darts and have a bite to eat or drink, and there wasn't a whole lot of that in West Chester," William Weitz said.
Beer:30 has seven 72-inch TVs, eight 40-inch TVs and a 125-inch projection screen to watch sports. The bar also has pool tables, dart boards and plans to host weekly karaoke. They're also waiting on a Keno board to be delivered. The Weitz's plan to start darts leagues and pool leagues and to host DJs and live music in the 4,800-square-foot bar.
The name comes from the popular excuse to start drinking, "it's almost beer:30," and the unofficial slogan for the bar is "Where it's always Beer:30." The brothers previously operated a bar under the same name in Fairfield in 2010, but that was closed as the area of town became flooded with bars, Brian Weitz said.
"I grew up in West Chester, and I've been here since I was in third grade," he said. "We've lived here since we were little kids, and we both have families now, so we're not going anywhere any time soon."
The bar has beer on tap and in bottles as well as wine by the pour and a full bar. The Weitz's take credit for another bar innovation that has taken off across the country.
"We started the whole fishbowl thing where you have pre-mixed drinks poured into a large fishbowl," Brian Weitz said. "We had that in our other bar and it seems like everyone else in town copied that. You spend $10 on a drink that lasts for an hour."
The Weitz's said they wanted a bar that catered to the service industry workers in the area who would get off work around 11 p.m. and have nowhere to go. Beer:30 is open from 11 a.m. to 2:30 a.m. daily.
The bar doesn't yet serve food, but Brian Weitz said they're currently working on a menu.
"Our main thing is going to be pizzas. We're going to make fresh pizzas," Brian Weitz said. "We're also going to do to-go orders. We want to be known for our pizza where people come here just to take out pizza. We're not doing any deep-fried food. We're going to do pulled sandwiches, finger foods, potato skins, that kind of thing."
http://www.bizjournals.com/cincinnati/news/2015/01/12/exclusive-whats-the-time-its-beer-30-in-west.html?ana=e_du_pub&s=article_du&ed=2015-01-12&u=tBmD2vXOO43GkvBi9gAy1GAUhYr&t=1421245728