What is GE up to in West Chester?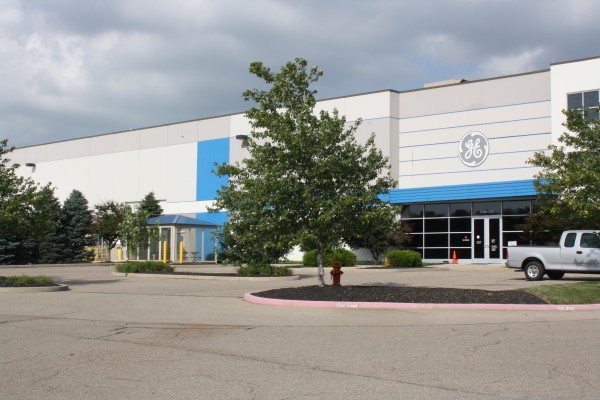 General Electric and its subsidiaries have been making moves in West Chester, bringing online new facilities for its power generation and aviation businesses.
General Electric Power Generation Services has opened up a new 180,000-square-foot facility to handle all of its tooling operations in the north region of the U.S.
"From this site, we ship tooling in to the field to perform maintenance, repairs and upgrades of power generation equipment including gas turbines, steam turbines and generators," spokesman Shaun Wiggins told me in an email.
The facility employs 32 and is an upgrade from a previous West Chester facility. Wiggins said the company needed a bigger space.
GE Aviation has leased a 47,000-square-foot office space in the Centre Pointe Office Park in West Chester. GE Aviation spokesman Matthew Benvie said it's a three-year lease to support its GE9x engine work.
"As all our new engine programs inch closer to entry into service, we need more engineers to support those programs," Benvie said in an email. "The last couple years and the next decade we'll need a lot of help across all the new military and commercial programs."
The GE9x is designed to be the most fuel-efficient engine GE has ever produced. The company is bringing together engineering teams from five different locations at the Centre Pointe office. GE Aviation employs more than 2,000 engineers in West Chester.
http://www.bizjournals.com/cincinnati/news/2014/07/07/what-s-ge-up-to-in-west-chester.html?ana=e_du_pub&s=article_du&ed=2014-07-07&u=tBmD2vXOO43GkvBi9gAy1GAUhYr&t=1404761351