WEST CHESTER'S NEWEST INDUSTRIAL PARK GETTING EVEN BIGGER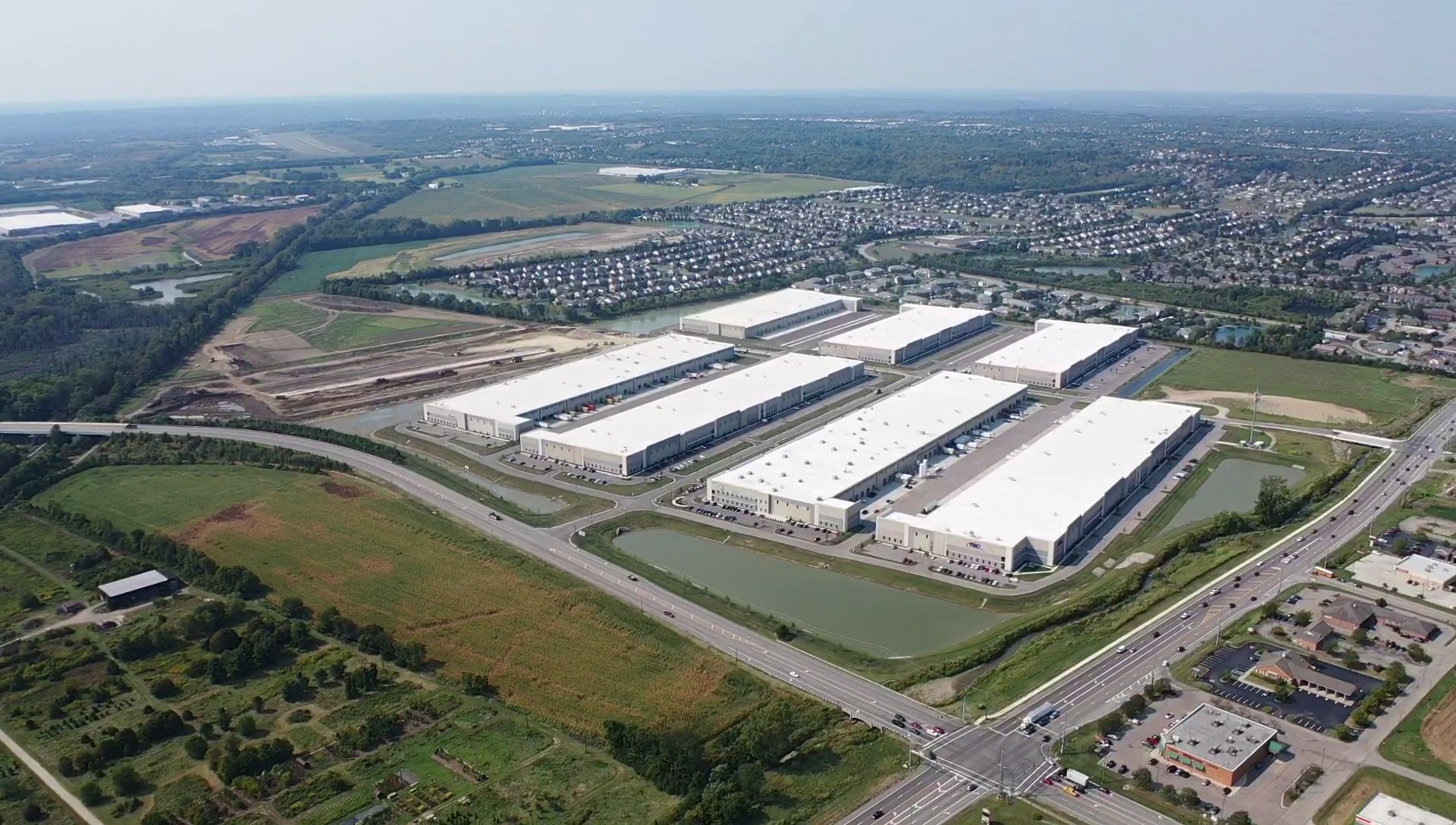 The 170-acre, master-planned industrial development West Chester Trade Center, was first built on speculation with developers confident its strategic location at Union Centre Boulevard and State Route 747, with easy access to Interstates 75 and 275, would make it a hit. 
Construction began in mid-2018 and the West Chester Trade Center has more than exceeded expectations in terms of construction timeline, occupancy and property tax collections. 
West Chester Township invested TIF funding in the project to complete related public infrastructure projects. West Chester was not expected to see benefit from these investments until 2023, yet property tax collection from the project has already exceeded expectations as well. 
The industrial park has seven buildings with two more currently under construction for a total of more than 2.3 million square feet under roof. As of November 2021, the industrial park is 90% occupied.  To date, the project represents a capital investment of more than $162 million, and has generated more than 2,000 new jobs in the Union Centre area. 
Tenants at the Trade Center include GE Additive, Fameccanica, Hammacher Schlemmer, AeroFlex, Gexpro, MSI Surfaces, Atlas Machine & Supply, Pipeline Packaging, Ford Accessories of Cincinnati, Express Therapeutics, Image Solutions, Amify, FlexPac, Innomark Communications and TSC Apparel.    
NorthPoint Development recently announced plans to develop 80 additional acres on the southwest corner of Union Centre and State Route 747 where it will expand West Chester Trade Center by adding three more buildings in the near future. 
Established in 2012, NorthPoint Development is a privately-held real estate development firm specializing in the development of Class A Real Estate facilities. NorthPoint Development differentiates itself from competitors through a strong engineering, technical, and data driven focus. In 2020, NorthPoint was ranked as the #1 Industrial Developer in the U.S. during the past five years by Real Capital Analytics.