WEST CHESTER'S DEE SIGN CELEBRATES MORE THAN 50 YEARS OF SUCCESS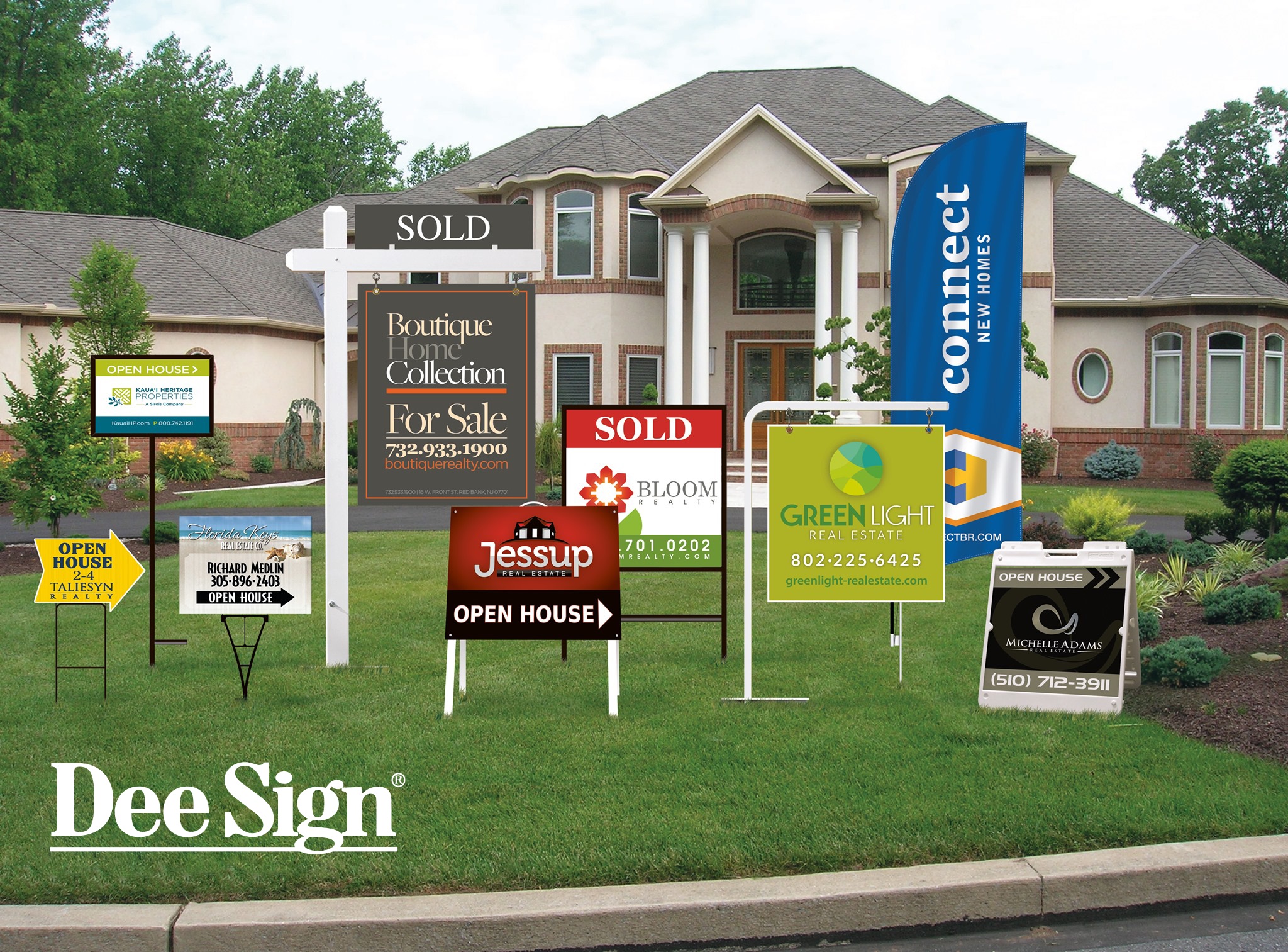 Dee Sign is celebrating 55 years of serving real estate agents as the country's largest real estate sign brand, serving customers around the globe. This is a significant milestone for the company on its mission to empower real estate agents to maximize career success.
Dee Sign has been at 6163 Allen Road in West Chester for more than 30 years, having moved its headquarters there in July 1991. Dee Sign's products are seen every day in the form of residential and commercial signs advertising real estate properties for sale. The Company's customers range from small independent realtors to large, global real estate brands.
Dee Sign is nationally known for its expertise in printing signs with impeccable color precision.  Bob and Paul Huenefeld purchased Dee Sign in 1967 with the goal to turn a local screen printing business into a national yard sign manufacturer. Their plan was to use direct mail to build brand awareness and attend tradeshows to meet customers face-to-face. Through these grassroots efforts, Dee Sign grew into the leading producer of real estate signs. Brad Huenefeld now leads Dee Sign as president. The company's roots remain in quality products that customers can see and feel, and presently serves more than 100,000 customers across the country.
Since 1967, Dee Sign has provided real estate agents with the signage they need to achieve their goals. With in-house manufacturing and patented designs, Dee Sign has become the world leader in real estate signs. Headquartered in West Chester, Ohio, Dee Sign also has Los Angeles and San Diego locations.