West Chester's 'hotel row' is booming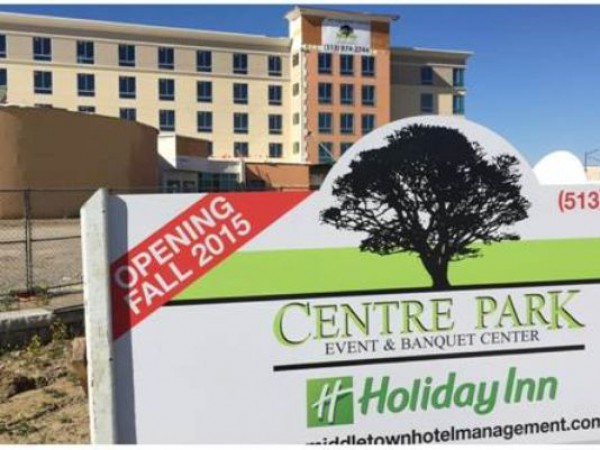 WEST CHESTER TWP. – What was once a largely drive-through highway interchange in Greater Cincinnati's northern suburbs has transformed into a booming hotel destination.
The eighth and ninth giant hotels around the Interstate 75 and Union Centre Boulevard interchange soon will open, making this part of the township the largest conglomeration of hotels in Butler County.
A few miles north on I-75, the giant $350 million Liberty Way mall will open this fall, drawing the spotlight as the future shopping mecca for Cincinnati's northern suburbs and beyond.
But quietly under the radar in recent years, it's the Union Centre interchange, which for nearly a decade sported just one major hotel, that has become hotel row for tourists and business travelers.
And it's meant more money for West Chester. The township has seen a 65 percent rise in annual hotel tax revenue since 2005 – from $534,000 then to $882,000 in 2014.
But the hotel boom was supposed to come earlier, say local officials.
"This is a byproduct of the 2007 recession," says Mark Hecquet, executive director of the Butler County Visitors Bureau.
The recent hotel boom has been the result of "pent up demand" after the economic recession ended in 2009, reviving many hotel development plans put on hold by the economic downturn, said Hecquet.
There will soon be 1,192 hotel rooms in the hotels within a quarter-mile radius around the southernmost Butler County I-75 interchange. The next largest conglomeration of hotel rooms in the county is about 800 in the Oxford-Miami University area, said Hecquet.
The interchange's largest hotel – an eight-story Marriott North Hotel that opened in 2000 – was the only major hotel in the area for years.
But demand for overnight and longer accommodations – a number of the current hotels are extended-stay suites – has climbed since 2010, as West Chester added more corporate offices and research facilities. Among those companies with West Chester addresses are AK Steel, GE Aviation; Procter & Gamble, United Healthcare and First Financial Corp.
Adding to the economic growth are new retail, residential and entertainment developments on the eastern side of the interchange. There stands The Streets of West Chester open-air mall, a movie theater, new apartments and condominiums and soon a Bass Pro Shops relocating from the its current Forest Fair Village site.
Increasingly there are more attractions, eateries and services for traveling business executives and tourists staying in the new hotels.
"Union Centre is certainly the hub for hotels," says Hecquet.
On a typical week day, about 50,000 workers come to jobs in West Chester, which is Ohio's most populous township with 63,000 residents.
Among them periodically is Tony Wang, an IT professional from Indianapolis. Wang has been making extended business trips to Union Centre since 2007 and has stayed at four of the seven hotels now operating.
"There are more restaurants and an Ikea store, which we don't have in Indianapolis," says Wang.
http://www.cincinnati.com/story/news/2015/05/05/west-chesters-hotel-row-booming/26950661/