West Chester retail center sold for $40M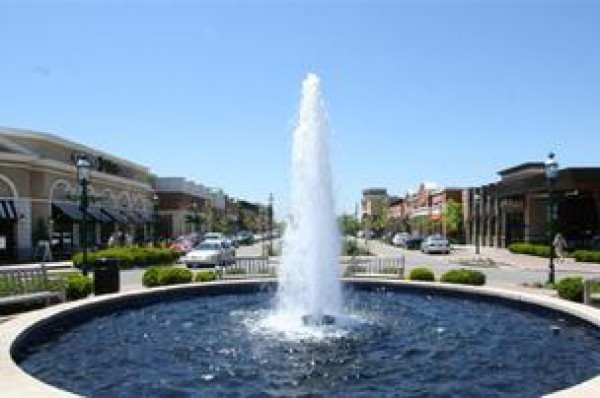 An affiliate of American Realty Capital purchased the Streets of West Chester and more than 37 acres of adjacent land for $40.5 million.
The affiliate purchased the West Chester Township properties last week. The Streets of West Chester sits on about 25 acres and includes retailers Barnes and Noble, Loft, J.Jill, Jos. A. Banks and Chico's along with the AMC West Chester 18 theater, Mitchell's Fish Market, Bravo! Cucina Italiana and P.F. Chang's China Bistro. ARC acquired the development from an affiliate of RREEF Real Estate, the real estate investment management business of Deutsche Bank's Asset Management division, for $35.7 million. It bought the undeveloped land from Streets of West Chester Phase II LLC for $4.8 million.
Officials with American Realty Capital were not immediately available for comment.
The existing project is 94.5 percent leased to 13 tenants. There are three spaces available, with a little more than 9,000 square feet of space currently vacant.
According to West Chester Township, the second phase of the Streets of West Chester has 16 acres of usable land for 210,000 square feet of retail and services space. The land is just east of Interstate 75, with visibility from the highway.
At the end of 2013, an affiliate of Bass Pro Shops purchased about 22 acres just south of the Streets of West Chester for its new store. As a part of the new store, Civic Centre Boulevard will be extended to Allen Road, which crosses over Interstate 75 to Ikea, a major retail draw in the region.
West Chester Township Administrator Judi Boyko said the new owner's business model lends itself to expanding and developing existing sites. The new owner and the coming Bass Pro Shops will be a boon for the area.
"This solidifies the Union Centre interchange as a retail destination," Boyko said. "We always believed this was a special place for destination retail."
She said she's looking forward to hearing what the plan will be for the second phase of the Streets of West Chester.
http://www.bizjournals.com/cincinnati/news/2014/04/17/west-chester-retail-center-sold-for-40m.html?ana=e_cinci_bn&u=tBmD2vXOO43GkvBi9gAy1GAUhYr&t=1397757371