WEST CHESTER RETAIL CENTER GETS MAJOR FACELIFT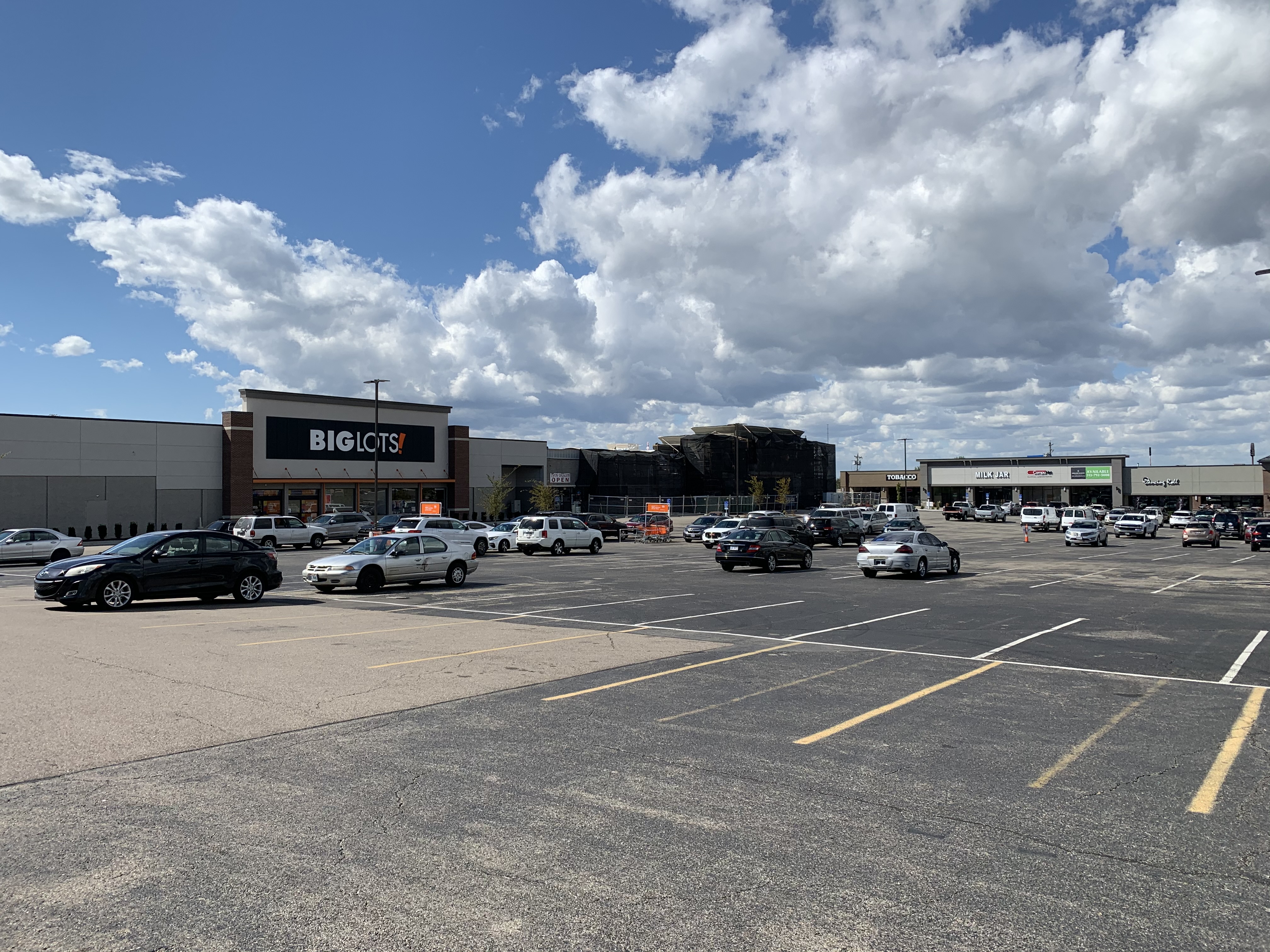 One of West Chester's oldest and most visible shopping centers has a new look and new residents.  Located at the intersection of Cox and Tylersville Roads for more than 30 years, Kingsgate Plaza is now Tylersville Pointe.
Midland Atlantic, developers of the Voice of America Retail Centre, purchased the property in 2018 and set out to complete this $14 million major renovation project viewed by nearly 60,000 cars each day. 
In addition to the exterior façade improvements and the east end building expansion, Midland Atlantic's renovation project included parking lot upgrades, adding LED lighting and new landscaping. 
Midland Atlantic also announced Krispy Kreme will build a nearly 3,600 square-foot, stand-alone doughnut shop as part of the Tylersville Pointe redevelopment.  Krispy Kreme will be built between First Financial Bank and Taco Bell facing Tylersville Road. 
The east wing of the development includes long-time tenant Big Lots with a recently completed expansion to its existing store. Now with more than 40,000 square-feet the Big Lots promises a "Store of the Future" shopping experience.  Big Lots offers furniture, food, décor and more. 
The Twin Dragon Buffet & Grill next door to the Big Lots also received a full face lift and is now open with its endless spread of delicious Chinese mainstays.  
Midland Atlantic constructed a new 22,000 square-foot space on the east side of the Tylersville Pointe development for Ross Dress for Less, a retailer new to the Township offering the latest designer and brand-name fashions for family and home at extraordinary savings. 
The 14,000 square-foot west side of the development, also completely remodeled, will have three new tenants—Milk Bar Cafe, Lakomka Deli and Compunet Labs.
In addition, west side tenants renewing leases include Casablanca Mediterranean Food, Tobacco Marketplace and Dancing Roll.  Dancing Roll expanded into a larger 2,250 square-foot space as part of the renovation.   
Midland Atlantic continues to actively market the remaining 1,200-square-foot vacant storefront.
In just more than two decades, the managing principals of Midland Atlantic have developed a strong foundation and assembled a team of talented professionals who work together to provide full-service retail real estate solutions in an ever changing climate.
Midland Atlantic is responsible for the majority of the retail development in West Chester's uptown district including The Voice of America Centre, Tylersville Farms and Tylersville Corner.  With a population of more than 145,000 within a 30-mile radius of the Voice of America area, Midland Atlantic has the national retailer contacts and extensive market knowledge to help best position tenants and other property owners for success.