West Chester Pet Resort & Spa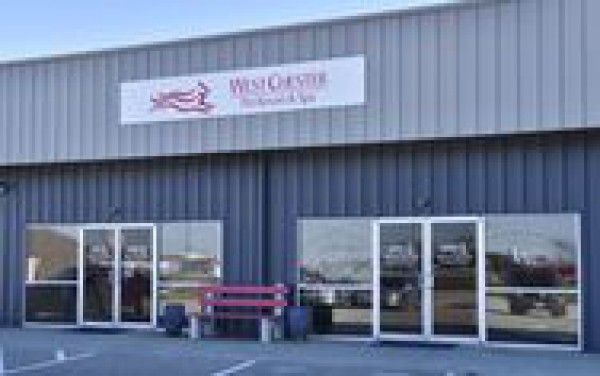 WEST CHESTER TWP. —
A business that lets pet owners pamper their pets is expanding to include more than the traditional kennel experience.
West Chester Pet Resort & Spa, 9474 Princeton-Glendale Road, is moving beyond typical boarding and grooming options by adding 25 percent additional space to its day care, according to Tracie Kahl, resort manager.
The expansion of the 18,240-square-foot facility is part of a $250,000 renovation that includes the addition of heating and cooling for climate optimization, plus brand new play equipment and a top-to-bottom facilities revamp, Kahl said.
Also added are enrichment-focused activities to keep pets entertained and a dog habitat designed with dog-specific play equipment for safety and comfort, she said.
The entire effort is aimed at creating an "updated and refreshed" environment, Kahl said.
"Everybody here is excited about it … being able to see the dogs come out of their shell and re-direct their energy in a positive social way," Kahl said.
The business, which opened as Pet City Resort & Spa in 2006, was purchased in 2014 by Raymond Schneider of Circle Development and rebranded as West Chester Pet Resort & Spa to become a part of the Red Dog Pet Resort & Spa brand.
Kahl said being purchased gave West Chester Pet Resort & Spa an established company with the common goals of providing a comfortable yet affordable retreat for a pet while providing peace of mind for its owner.
"Your pet is a part of your family," she said. "When you're not able to be with them, you want to be sure the people you are entrusting them to have the same high standard of care.
"Fortunately, Red Dog Pet Resort & Spa has given us the necessary training tools and techniques to appropriately run day care along with the best ways to keep pets safe and socialized."
Day care and boarding options are designed to fit a wide range of budgets and include everything from "Studio Singles" (a cot and rug) to "Luxury Suites" (elevated bed, extra room, continual maid service) to "Premier Suites" (room rug, individual play time, a view of the resort's open park area).
A "Paws & Claws" Suite permits families to have their mixed pets stay together in a space separated from both the kennel room and the cat room and allows guests to bring in their own belongings to customize the room to meet their pets' wants and needs, Kahl said.
"Kitty Cabins" come in several sizes and include a view of the fireplace and the outdoors, a petting session with a staff member and continual maid service, she said.
Grooming options include bathing, brush-out, nail trimming, ear cleaning, skin and hair treatments and more.
For more information, call 513-898-9631 or visitwww.wcpetresort.com.
http://www.journal-news.com/news/news/pet-resorts-250k-renovation-expands-day-care-revam/np7t4/