West Chester movie theater remodel could see plush recliner seats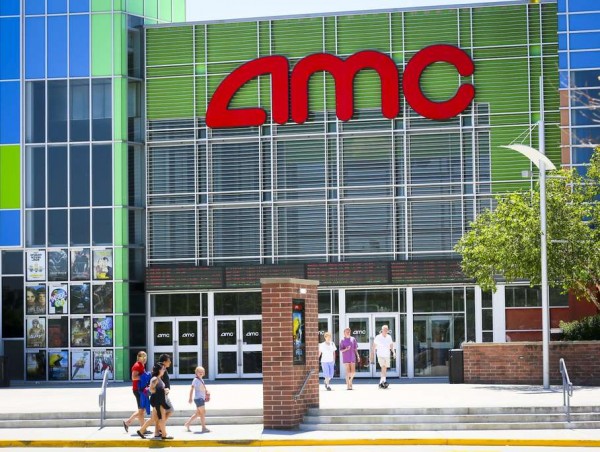 WEST CHESTER TWP. —
The Streets of West Chester retail development is poised for another construction project, this time for plans to remodel the AMC Theatre, based on local government building records.
Project managers for AMC West Chester 18, located near the intersection of Union Centre Boulevard and Interstate 75, sought in January a zoning certificate from the township for interior remodeling.
If other AMC renovation projects are any clue, the local theater is in line to see possible upgrades to plush, power recliners; improved concessions; and online ticket ordering and reserved seating. At the end of 2013, Kansas-based AMC announced plans to invest approximately $600 million over five years on these types of upgrades.
Even though an AMC official could not be reached for information about the local project, more than 95 locations to date have added recliner seating, according to the company's website amctheatres.com.
In total, AMC has interests in 387 theatres with 5,426 screens across the United States, according to the company.
The West Chester theater's renovation plans come within months of the November opening of Cobb Liberty Luxury 15 and dinner-and-movie theater CineBistro at the approximately $350 million Liberty Center development in Liberty Twp., found about two exits north of AMC.
Elsewhere in the region, competitor Cinemark Holdings also recently renovated Rave Cinemas Dayton South near Dayton Mall with Luxury Lounger recliners, according to the company.
The AMC is one of the anchor tenants of The Streets of West Chester, where construction work is continuing on the center's planned second phase of development.
Texas-based Main Event Entertainment plans to make its Ohio debut with a Streets of West Chester location set to open in summer 2016, according to the company. The entertainment centers are anchored by a bowling alley, and also feature laser tag, gravity ropes course, games gallery, and dining, according to the growing chain.
Also opening a first-to-Ohio site at The Streets of West Chester is Topgolf International, which is building a 65,000-square-foot facility. The venue will offer competitive golf games for all ages and skill levels when it opens this year, according to the Texas-based company.
Additionally, restaurant chain Bagger Dave's Burger Tavern hopes to enter the Cincinnati market with a West Chester location planned to open this year as well, according to the Michigan-based owner Diversified Restaurant Holdings Inc. The first Cincinnati-area Bagger Dave's is being built attached to the AMC Theatre, company leaders previously said. Early construction work has already started at the site for the approximately 4,600-square-foot restaurant plus extra room for outdoor patio seating.
http://www.journal-news.com/news/news/west-chester-movie-theater-remodel-could-see-plush/nqjRG/