West Chester medical office building to open next week, bring 120 jobs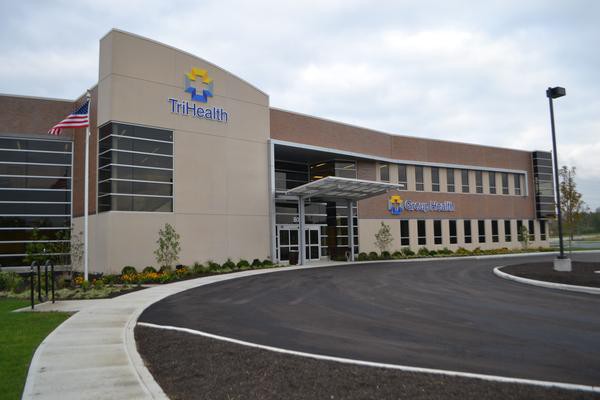 Finishing touches are being put on the interior of a multimillion-dollar Group Health medical office building in West Chester, which will open Sept. 22 and eventually bring at least 120 jobs to Butler County.
The 48,910-square-foot building sits on nearly seven acres. It's about six miles from Bethesda Butler Hospital, which is also operated by TriHealth.
Twelve doctors and 61 other employees will make the four-mile move from 55 Progress Place in Hamilton County to the new Group Health West Chester building at 8040 Princeton-Glendale Road (Ohio State Route 747).
The Springdale location is scheduled to relocate to the two-story building over the weekend of Sept. 19-21. About 12 more primary care doctors and specialists will be added to the Butler County location over the next five years, along with 35 to 40 other employees.
A ribbon-cutting ceremony will take place at 6:45 a.m. Monday before the office opens at 7.
"This project represents Group Health's commitment to patient care for the residents of West Chester and surrounding communities," said Vesta Johns, chief operating officer for the practice. "With this beautiful new state-of-the-art medical office building, Group Health will be able to meet the needs of a growing community for generations to come."
Ground was broken for the project on Nov. 6. To watch a time-lapse video of the construction, click here.
The architect for the Group Health West Chester project is Cincinnati-based GBBN Architects, and the general contractor is Indianapolis-based Duke Realty. The facility is owned and managed by Duke Realty, with Group Health leasing office space.
The cost of the project wasn't disclosed, but slightly smaller medical office buildings now under construction for other health care systems in Greater Cincinnati cost about $9 million.
The new location will offer a variety of specialties and services, including family medicine, adult medicine, orthopedics, rheumatology, podiatry, otolaryngology (ear, nose, throat), endocrinology, obstetrics, pediatrics, allergy, dermatology, general surgery, colon and rectal surgery, gastroenterology (digestive health), physical therapy, imaging, a laboratory, a pharmacy, audiology and hearing aid services, and conference rooms for public education.
Previously known as Group Health Associates, the practice has more than 130 doctors and 18 specialists. It has nine office locations, including one at Bethesda Butler Hospital, 3145 Hamilton-Mason Road.
http://www.bizjournals.com/cincinnati/news/2014/09/16/west-chester-medical-office-building-to-open-next.html