West Chester manufacturer moving headquarters, just down the road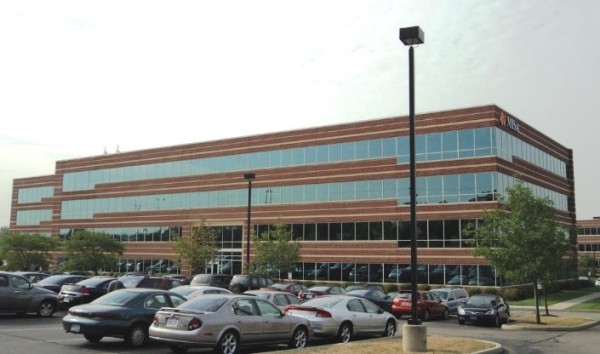 ClarkDietrich Building Systems is moving and expanding its headquarters. The provider of cold-formed steel products and services is moving to Centre Pointe II at 9050 Centre Pointe Drive from Centre Pointe I at 9100 Centre Pointe Drive.
Greg Ralph, vice president of business development for ClarkDietrich, said even though the move is only about a quarter-mile, the fresh office space will make a difference for the company when it comes to attracting and retaining employees.
"We could have re-signed and been fine, but we wanted to make an investment in more modern space for our employees," Ralph told me.
ClarkDietrich signed a long-term lease for about 25,000 square feet of space at Centre Pointe II. The company will be located on the fourth floor of the nearly 122,000-square-foot building.
The move also is an expansion. ClarkDietrich is currently in about 18,000 square feet of space at Centre Pointe I. About 90 employees work out of ClarkDietrich's corporate headquarters.
As the building industry has rebounded from the Great Recession, demand for ClarkDietrich's products and services has grown. ClarkDietrich Building Systems makes drywall studs and accessories, structural studs and joists, metal lath and accessories, shaft wall studs and track, interior finishing products, and connectors and accessories for commercial and residential construction. Last year the company had revenue north of $700 million.
Ralph said the company expects to continue growing at a steady pace. Some local projects that have used ClarkDietrich's products include the Christ Hospital Outpatient Center – Liberty Township and the new Cinepolis movie theater at Austin Landing.
The space is being completely renovated for ClarkDietrich. Ralph said the new office will have lots of natural light, the individual offices will have glass walls and employees will have sit/stand desks. TDA Interiors & Architecture designed the new space for ClarkDietrich. Hunt Builders Corp. is building out the space. And ClarkDietrich products are being used in the building process.
"It will be more modern, more efficient and provide us updated facilities," Ralph told me.
Ralph also said ClarkDietrich wanted to stay close to its existing office to avoid radically changing the commute for its employees.
Chris Vollmer and Chris Vollmer Jr. with Colliers International worked in conjunction with Daum Commercial to represent ClarkDietrich in the deal. Both ClarkDietrich's current office and new office building are owned by an affiliate of Hines Interests LP.
The company is expected to move into its new space in May.
Clarkwestern Dietrich Building Systems LLC is a joint venture with Marubeni-Itochu Steel American Inc. and Worthington Industries Inc.
http://www.bizjournals.com/cincinnati/news/2017/02/13/exclusive-west-chester-manufacturer-moving.html?ana=e_du_prem&s=scroll&ed=2017-02-13&u=tBmD2vXOO43GkvBi9gAy1GAUhYr&t=1487078898&j=77376181