West Chester manufacturer expanding, adding 20 jobs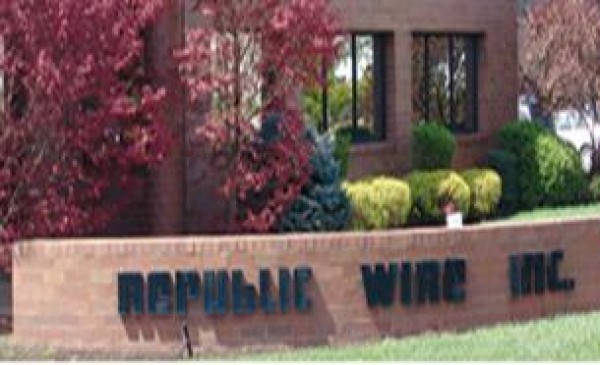 Business Courier by Jon Newberry, Staff Reporter
Republic Wire Inc. is expanding its manufacturing facility in West Chester by 165,000 square feet to keep up with orders and add new products.
The $6.7 million expansion will give it a total of about 360,000 square feet and add about 20 jobs at the Union Centre Boulevard plant. It now employs about 75 people.
"We are adding more machinery to keep up with current orders of copper electrical building wire," said founder and CEO Ron Rosenbeck.
The 30-year-old company supplies electrical wholesale distributors, industrial distributors, utility distributors and equipment manufacturers throughout the United States and internationally.
Rosenbeck said the additional space will allow it to increase production capacity and inventory more products.
"We currently operate three shifts 24 hours per day," he said.
With 2011 sales of $210 million, Republic Wire is one of the 50 largest privately owned companies in Greater Cincinnati, according to Business Courier research.