West Chester Makes A Splash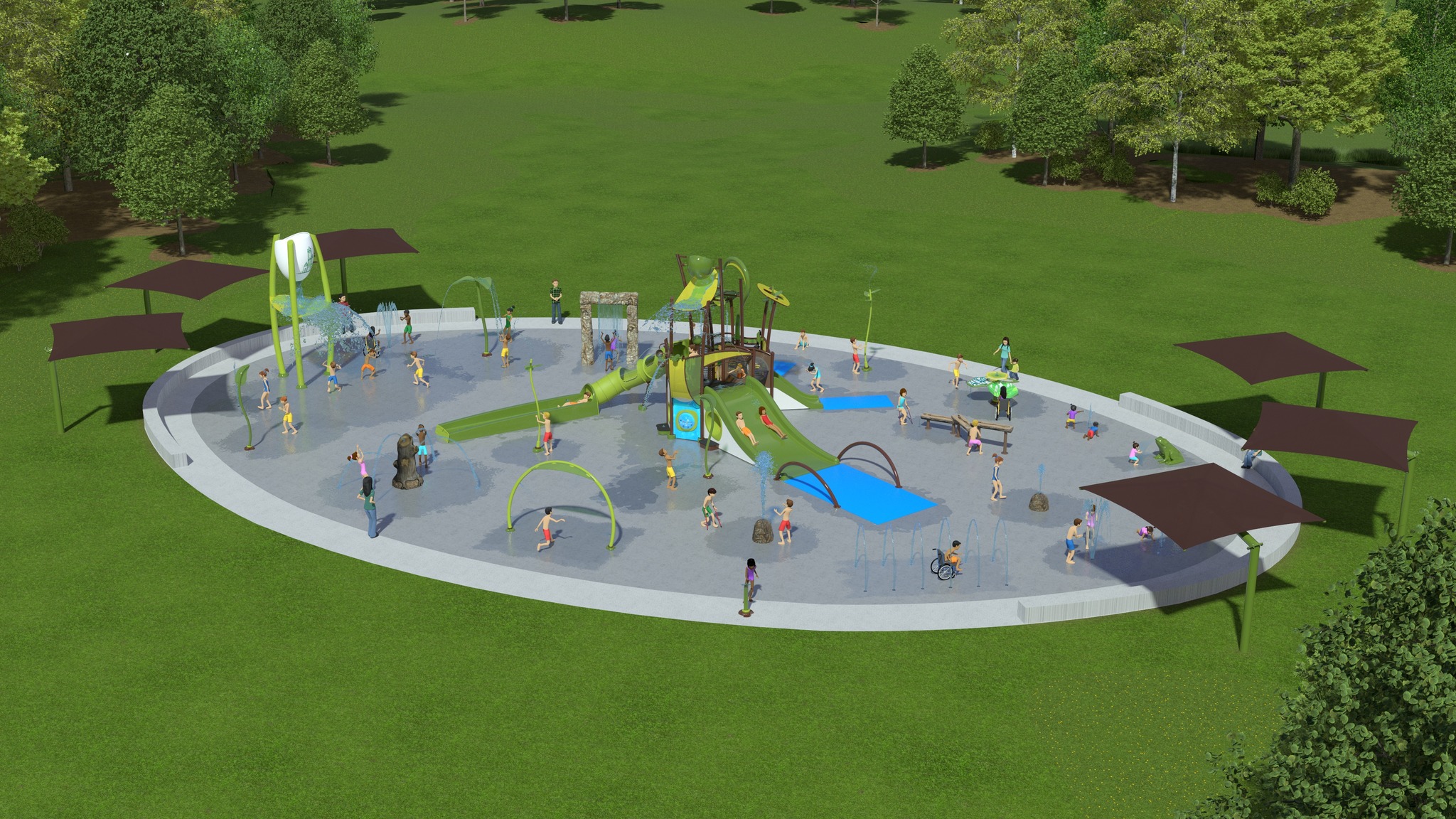 West Chester Township announced construction of a $1.54 million splash playground at Beckett Park, 8545 Beckett Road, with construction beginning this summer and a Spring 2024 opening expected.
The splash playground received approval from the West Chester Board of Trustees at its regular meeting Tuesday, May 9, 2023.
"A water playground was first envisioned for Beckett Park more than two decades ago and water play areas continue to be a request we hear from residents," said Township Administrator Larry D. Burks. "It's exciting in the Township's bicentennial year to break ground on this project and make it a reality."
The splash playground will feature varied opportunities for water play accessible to children of all abilities. Shade structures and seating will also be incorporated into the design.
Beckett Park is already home to a boundless playground, the West Chester Baseball Complex and the Muhlhauser Barn.
"The new splash playground will be a great complement to the natural trails, walkways and ponds on the west side of Beckett Park," said Community Services Director Arun Hindupur.
The project will be funded with State Route 747 TIF resources generated by corporate development. This is a TIF-eligible expense as are other community amenities, infrastructure improvements and public safety equipment.
West Chester will announce a community ground-breaking event for later this summer.
The splash playground will be constructed in an area now allocated as a man-made water feature near a picnic shelter. The water feature was built with intentions of freezing naturally in the winter months for ice skating. These intentions, however, did not pan out due to maintenance issues over the years and insufficient freezing temperatures preventing the feature's use as an ice rink. The small pool has since become a maintenance issue due to the increasing geese population.