West Chester hotel revamped to fit new brand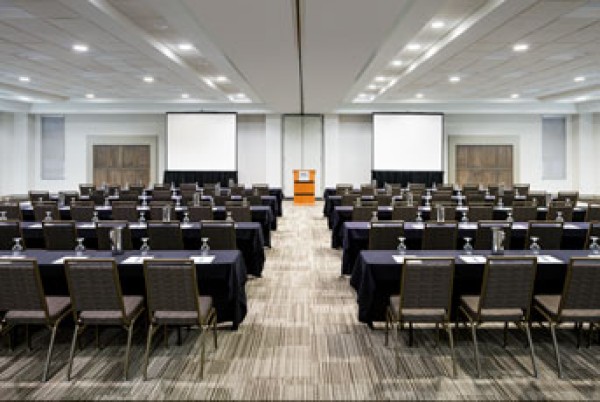 Journal News
WEST CHESTER TWP. —
A hotel just off Interstate 75 in West Chester Twp. recently jettisoned its former branding in favor of one designed around an experience based on a motto of "honest, comfort and casual."
Five Points Group owns the hotel but decided to swap out the Wingate by Wyndham brand and adopt a new one — Four Points by Sheraton, according to Curtis Slough, general manager.
"The facility that we had here matched what Four Points has to offer, the meeting space and the full-service restaurant that we have and the number of rooms," Slough said. "It was kind of a natural fit."
The change to Four Points by Sheraton Cincinnati North is marked by a full renovation from top to bottom, including all-new guest rooms with new beds, carpeting, wall coverings and 43-inch flat-screen televisions, he said.
The remodeled and upgraded in-house restaurant, M Bistro, features breakfast and dinner seven days a week.
"It's now an a la carte breakfast, so it's fresh, made to order and a lot higher quality," Slough said.
The remodeled lobby now features a fireplace, wall coverings and a new front desk that streamlines the check-in process by requiring just a credit card and identification upon arrival.
The revamped building subtracted a wall between the lobby and the bistro.
"It kind of opened up the space a little bit more so it really has a different kind of look and feel," Slough said. "We used to have a big mural on the ceiling and that was painted over to give it a fresher look."
The new look extends to the hotel's spacious conference area, which can seat up to approximately 300 people, more than most limited service hotels, he said.
Upgrades to the hotel are consistent with Four Points by Sheraton's motto of "honest, comfort and casual," Slough said.
Complimentary Wi-Fi, bottled water and coffee are included during each stay and guests enjoy free barbecue during Best Brews & BBQ, a Wednesday social hour that also features local craft beer.
For more information, call 513-777-1101 or visit www.tinyurl.com/fourpointsWC.
http://m.journal-news.com/news/business/west-chester-hotel-revamped-to-fit-new-brand/nqNsB/