West Chester Hospital Receives an 'A' for patient safety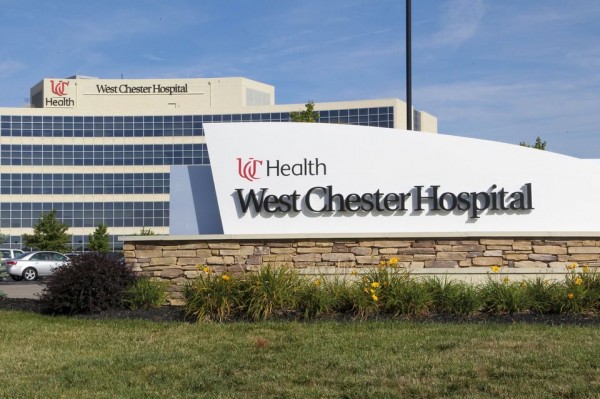 WEST CHESTER, OH – 4/20/17
The Leapfrog Group, a nonprofit organization committed to driving quality, safety, and transparency in the U.S. health care system, recently released new Leapfrog Hospital Safety Grades, which assign A, B, C, D and F letter grades to hospitals nationwide.
UC Health's West Chester Hospital was one of 823 hospitals to receive an "A" for its commitment to reducing errors, infections, and accidents that can harm patients – making West Chester Hospital one of the safest hospitals in the country. More than 2,600 hospitals around the United States are graded by The Leapfrog Group.
"I am grateful to our physicians, clinicians and staff who make patient safety a priority," says Tom Daskalakis, Chief Administrative Officer of West Chester Hospital. "Receiving this designation for three consecutive rating cycles is a testament to their dedication to our patients, families and the mission of UC Health."
"Hospitals that earn top marks nationally in the Leapfrog Hospital Safety Grade have achieved the highest safety standards in the country," said Leah Binder, president and CEO of The Leapfrog Group. "That takes commitment from every member of the hospital staff, who all deserve thanks and congratulations when their hospitals achieve an 'A' Safety Grade."
Developed under the guidance of an Expert Panel, the Leapfrog Hospital Safety Grade uses 30 measures of publicly available hospital safety data to assign A, B, C, D and F grades to more than 2,600 U.S. hospitals twice per year. It is calculated by top patient safety experts, peer-reviewed, fully transparent and free to the public.
To see West Chester Hospital's full grade, and to access consumer-friendly patient tips for staying safe in the hospital, visit www.hospitalsafetygrade.org or follow the Leapfrog Hospital Safety Grade on Twitter or Facebook. Consumers can also download the free Leapfrog Hospital Safety Grade mobile app for Apple and Android devices.
###
About UC Health
UC Health is the region's only academic health system. Affiliated with the University of Cincinnati, UC Health combines clinical expertise and compassion with research and teaching – a combination that provides patients with options for even the most complex situations. Members of UC Health include: University of Cincinnati Medical Center, West Chester Hospital, Daniel Drake Center for Post-Acute Care, Bridgeway Pointe Assisted Living and several specialized institutes including: Gardner Neuroscience Institute; Cancer Institute; Heart, Lung & Vascular Institute; and Diabetes & Metabolic Disease Institute. University of Cincinnati Physicians, UC Health's associated faculty practice group, includes more than 1,000 physicians and advanced practice providers. Many UC Health locations have received national recognition for outstanding quality and patient satisfaction. Learn more at UCHealth.com.
About The Leapfrog Group
Founded in 2000 by large employers and other purchasers, The Leapfrog Group is a national nonprofit organization driving a movement for giant leaps forward in the quality and safety of American health care. The flagship Leapfrog Hospital Survey collects and transparently reports hospital performance, empowering purchasers to find the highest-value care and giving consumers the lifesaving information they need to make informed decisions. The Leapfrog Hospital Safety Grade, Leapfrog's other main initiative, assigns letter grades to hospitals based on their record of patient safety, helping consumers protect themselves and their families from errors, injuries, accidents, and infections.