West Chester Hospital receives "A" in patient safety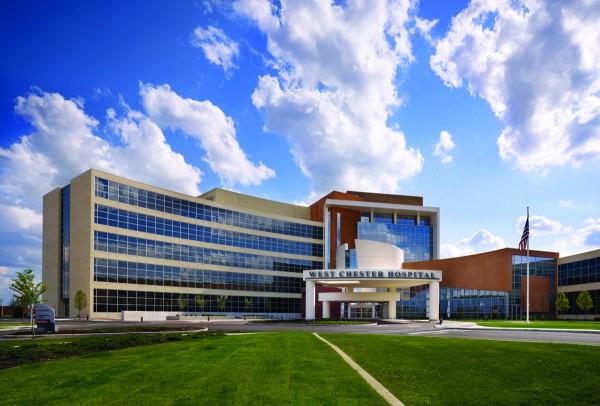 Submitted by kkinley
Wednesday, June 13th, 2012, 11:18am
WEST CHESTER, OH (FOX19) - The Leapfrog Group, an independent patient safety analysis organization, recently released its Hospital Safety Score "report cards" rating 2,651 healthcare facilities throughout the United States. West Chester Hospital was one of a few Cincinnati-area hospitals to receive top honors with an "A" rating.
This marks the first year that the Leapfrog Group awarded letter grades to individual organizations. Nearly half of all hospitals surveyed by the group received a grade of "C" or lower. Hospitals that received "A" grades were those that performed best in keeping patients safe from preventable harm and medical errors.
"We are proud that our continual efforts to provide a safe environment for our patients have been recognized by the Leapfrog Group," says Kevin Joseph, MD, president and CEO of West Chester Hospital. "We recognize that patients are provided with many choices of where they can go to receive health care services. The Hospital Safety Score program provides an additional tool that patients can use to determine which hospital best suits their needs. We are excited to have yet another validation that patients who choose to come to West Chester Hospital are indeed provided with a higher level of safety and service."
West Chester Hospital maintains a host of programs designed to ensure the highest level of patient safety, including the engagement of multi-disciplinary teams of experts who work diligently to prevent harmful occurrences such as falls and infections while maintaining a superior level of customer service. These teams establish policies, rules and guidelines and closely monitor metrics to ensure optimal performance and levels of safety.
"We encourage all of our patients and their family members to become more engaged in their care plans," says Linda Jamison, infection preventionist at West Chester Hospital. "Part of ensuring an effective patient safety program involves educating patients on how to properly care for themselves both in the hospital and when they return home. For instance, something as simple as teaching proper hand hygiene practices to patients and their families is a simple step we take to help prevent illness and infection. Working together, the hospital staff and an engaged patient make a powerful team," states Jamison.
Leapfrog determined hospitals' scores based on publicly available data on infections, injuries and errors. The scores were based on 26 measures that include falls, trauma, central line-associated bloodstream infections, pressure ulcers, surgical safety and hand hygiene, among others. Many of these measures are dictated by the Centers for Medicare and Medicaid Services and the Joint Commission, both nationally recognized healthcare quality assurance organizations.