West Chester development lands 3 new restaurants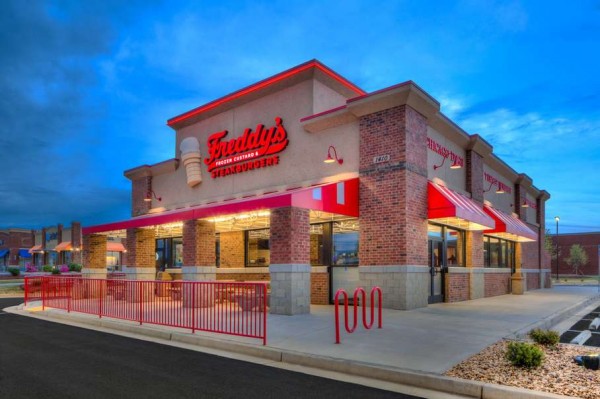 Two new fast-casual restaurants and a sandwich shop are joining the West Chester Township development anchored by Cabela's.
The new tenants coming to the outlots in front of Cabela's are MOD Pizza, Freddy's Steakburger and Custard, and Potbelly Sandwich Shop.
MOD, a fast casual pizza restaurant, is slated to open a more than 2,400-square-foot location in a more than 9,000-square-foot multi-tenant building being constructed at 7240 Outfitters Way in late 2016. MOD customers can build their own pizzas or salads, which run for a fixed cost no matter how many toppings they choose. Pizzas are baked for about three minutes in an 800-degree oven. The West Chester location will be MOD's second location in the area – an Oakley Station store is preparing to open in late August or early September.
Freddy's Steakburger and Custard, a fast casual chain specializing in burgers, sandwiches and frozen custard, will build a nearly 3,500-square-foot restaurant at 7615 Trailside Drive, just west of the Cabela's store. The West Chester restaurant is scheduled to open in the fourth quarter of 2016. The chain already has regional locations in Amelia and Milford, but also is working to open stores on Red Bank Road and Winton Road.
Finally, Potbelly Sandwich Shop signed a lease for 2,400 square feet of space in the same multi-tenant building as MOD. Potbelly has five locations in Greater Cincinnati. This will be the first in Butler County.
All three restaurants are located nearby the $350 million Liberty Center, which already hosts a slew of restaurant tenants.
http://www.bizjournals.com/cincinnati/news/2016/07/15/west-chester-development-lands-3-new-restaurants.html?ana=e_me_set3&s=newsletter&ed=2016-07-18&u=tBmD2vXOO43GkvBi9gAy1GAUhYr&t=1468851130&j=74933152