WEST CHESTER BUSINESS COMMUNITY THRIVES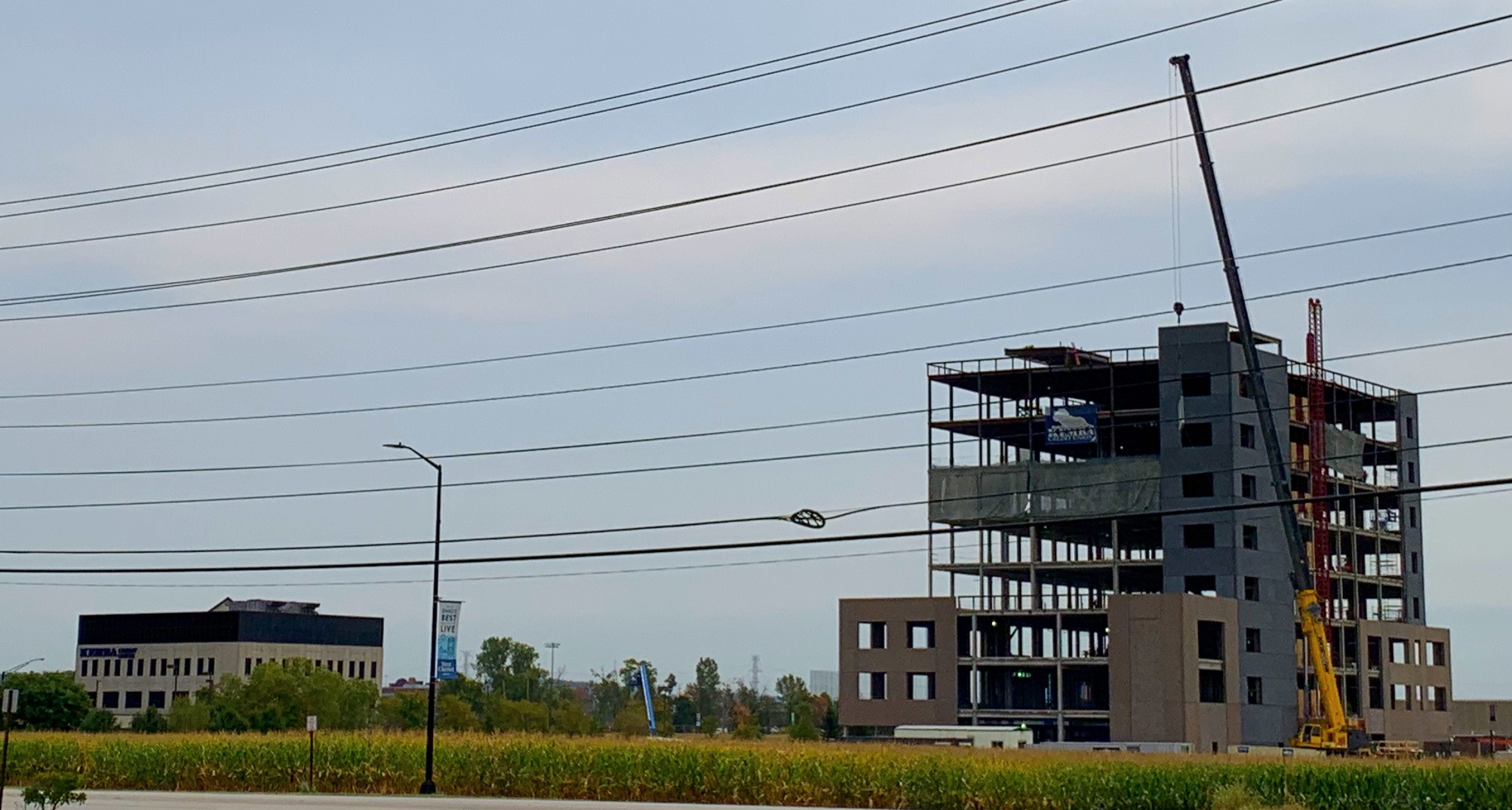 In 2020, SitesUSA estimated West Chester Township has 3,610 businesses employing nearly 51,600 people—68 percent of those employed are in the management, business, finance, sales, office and professional services industries. 
The diverse, successful local economy of West Chester grew from careful planning and a business-friendly attitude coupled with ideal location and access. Symbiotic relationships have supported business investment without compromising exceptional residential opportunities making West Chester a place "where families grow and businesses prosper."
West Chester has the amenities to support businesses with nearly 200 restaurants to satisfy all appetites and more than 1,600 hotel rooms available for personal and business travelers—nearly 600 more hotel rooms are under construction.  West Chester will have a total of 1.36 million square feet of hotel space to offer business travelers by 2021.
Many of West Chester's businesses form strategic partnerships or alliances, supporting one another in a variety of ways.  A recent example is found with AeroFlexx and Fameccanica. 
AeroFlexx, a company revolutionizing the packaging industry, will soon open a 27,043 square-foot facility at 8511 Trade Center Drive in the West Chester Trade Center off Union Centre Boulevard. 
AeroFlexx offers the only flexible package with an air chamber that provides rigid qualities to a flexible package.  The technology originally came from Cincinnati-based Procter & Gamble. Today, AeroFlexx has the exclusive rights to commercialize the technology across all categories and geographies to all partners, including P&G direct competitors.  AeroFlexx proprietary package contains at least 50 percent less plastic, allows for greater flexibility in size and shape, provides efficiency in manufacturing, has no label limitations thanks to seamless edge-to-edge artwork, and meets e-commerce and sustainability requirements.
In late 2019, AeroFlexx and Fameccanica, a long-time West Chester international manufacturer of automation and robotic applications, formed a partnership.  Fameccanica was selected after a global evaluation of world-class machine manufacturers to design, fabricate and scale the converting and liquid filling equipment for AeroFlexx. This partnership will accelerate the development and manufacture of the packaging solution.  Fameccanica recently expanded and relocated its West Chester operations to an 84,843 square-foot facility in the West Chester Trade Center development. 
Mutually beneficial partnerships, such as this, within the West Chester business community demonstrate the value of supporting diversity in economic development. Rather than reliance on one industry, West Chester thrives because of the varied and symbiotic industries finding success here.
West Chester businesses also partner with local educational resources for training, seminars and conferences.  Miami University Voice of America Learning Center and Butler Tech Bioscience Campus both partnered with UC Health West Chester Hospital prior to the pandemic to provide classes, training and facility space as needed.  Butler Tech students trained at the hospital in their respective fields and Indiana Wesleyan offers professional educational courses, customizing training to business needs. 
Schumacher Dugan Construction, a long-time West Chester business in the development industry, partners with other local businesses who plan to grow in the Township.  Schumacher Dugan is currently building KEMBA Credit Union's new nine-story, 90,000 square-foot Class A corporate headquarters off Union Centre Boulevard. 
There are numerous ancillary service providers—from information technology service providers like E-Technologies, to body shops like Lakota Body Shop, and fire suppression businesses like Johnson Controls—that all provide services to other businesses throughout the Township.
Many West Chester businesses benefit from the strengths each organization brings to the table.  West Chester's business community will continue to grow and be successful as they form strategic partnerships and collaborate to support one another whenever possible. 
"As the second largest center of commerce in the Tri-State area, trailing only Cincinnati-proper, West Chester offers an environment for business-to-business relationships to thrive. Working in concert with the West Chester-Liberty Chamber Alliance, REDI Cincinnati and other business partners, West Chester Township strives to create these connections where possible," said Aaron Wiegand, Community Development Director at West Chester Township.