UPS planning $30 million investment, 130 jobs in West Chester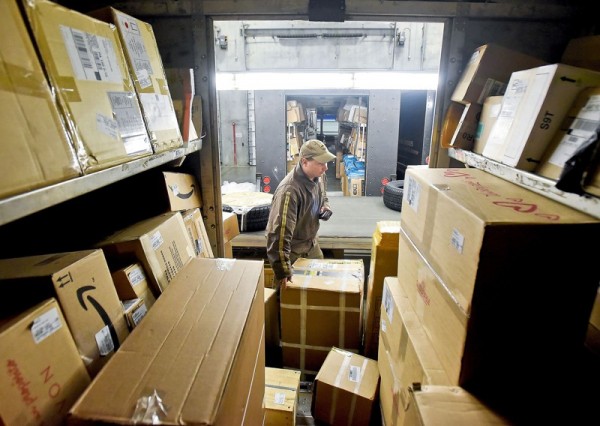 UPS Inc. is looking at making a $30 million investment and hiring dozens of employees in West Chester Township.
UPS Supply Chain Solutions Inc., a subsidiary of Atlanta-based UPS, received approval on Monday morning for a more than 1.5 percent, seven-year tax credit from the Ohio Tax Credit Authority to create 130 full-time jobs and make a capital investment of $30 million. The tax credit, valued at $550,000, would help UPS Supply Chain Solutions as it looks to select a site for this expansion.
UPS is considering placing this expansion in Louisville where it can continue to manage its large business customers' logistical networks out of its world hub and other logistics and distribution facilities, according to a scope of work document from the Ohio Development Services Agency. UPS operates Centennial Hub in Louisville, which is undergoing a more than $300 million expansion. UPS opened Centennial Hub in 2008.
Officials with UPS (NYSE: UPS) were not immediately available to comment.
UPS is expected to create more than $5.5 million in new annual payroll, which breaks down to an average of more than $42,500 per job, by the end of 2020. As part of the tax credit agreement, the authority requires the company to maintain operations at the project location for at least 10 years.
UPS offers services including logistics and distribution, transportation and freight, consulting, customs brokerage and international trade services.
https://www.bizjournals.com/cincinnati/news/2017/09/25/ups-planning-30-million-investment-130-jobs-in.html?ana=e_cinci_bn&u=tBmD2vXOO43GkvBi9gAy1GAUhYr&t=1506357587&j=78881191