UC Health plans 2nd hospital tower in West Chester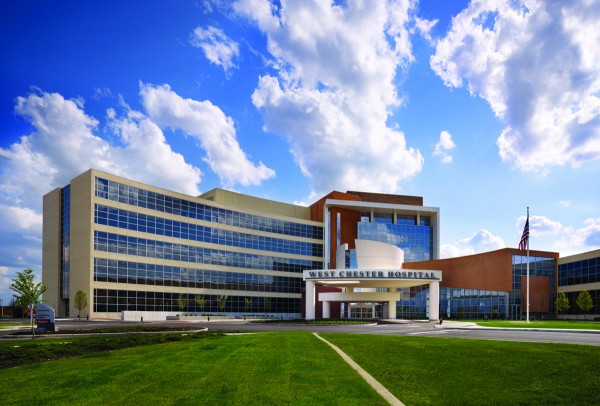 Written by Cliff Peale, Cincinnati Enquirer
From Trenton to Florence, from babies to Proton Beams, the expansion of UC Health is accelerating.
Created in 2010 from the remnants of a collapsing network, the system controlled by the University of Cincinnati has ambitious plans, including:
• A second patient tower at West Chester Hospital, a $135 million project that could take two years to complete. It will include obstetrics and maternity services, which are not offered now at the four-year-old hospital off Tylersville Road.
• New primary care offices and ambulatory centers as far north as Trenton and as far south as Florence. That will fuel an expansion at UC Physicians that will include more than 300 new doctors during the next five years.
UC Health President Jim Kingsbury said it's already submitted an application to Kentucky officials for the facility, although the exact site is yet to be determined.
• A "Proton Beam" in partnership with Cincinnati Children's Hospital Medical Center, to be housed in a new building on the UC/Children's medical campus or in Butler County.
• A new adolescent residential wing at the Lindner Center of Hope in Mason, which is half-owned with the Lindner Family Foundation but operated by UC Health. Owners are raising money for the expansion now.
• A soon-to-be-announced partnership to staff clinics inside local retail stores.
As in nearly every health system in the region, cost cuts in one part of the operation will fuel new investments elsewhere, said Kingsbury, who will retire this fall.
"You're going to hear us talking about cutting expenses," he told employees at an event Monday. "On the other hand, you'll hear us talking about spending as much as $135 million to expand West Chester. Those are not inconsistent."
UC Health includes UC Medical Center and West Chester Hospital, the Drake Center and the UC Physicians doctors' group. It is chaired by Enquirer President and Publisher Margaret Buchanan.
UC Health is critical to UC's Academic Health Center, which provides about half of UC's $1.1 billion budget.
The health system feeds more than $40 million a year into the College of Medicine.
"There isn't a first-rate medical school that exists in the absence of a strong hospital," UC President Santa Ono said.
For the current year that ends June 30, UC Health will lose about $14.1 million on operations, Kingsbury said.
That includes a $20 million investment in the Epic electronic medical records system, plus millions to recruit new doctors and expand UC Medical Center.
But next year, the system expects to post operating income of nearly $27 million, Kingsbury said.
Regional health system inpatient market share
• Mercy Health: 22.2 percent
• TriHealth: 20 percent
• St. Elizabeth: 14.5 percent
• UC Health: 13.4 percent
• Christ Hospital Health Network: 9.4 percent
• Other: 20.5 percent
Operating income at UC Health
• FY2011: $22.9 million
• FY2012: $32.8 million
• FY2013: ($14.1 million)
• FY2014: $26.9 million target