UC Health Names Permanent CAO & VP at West Chester Hospital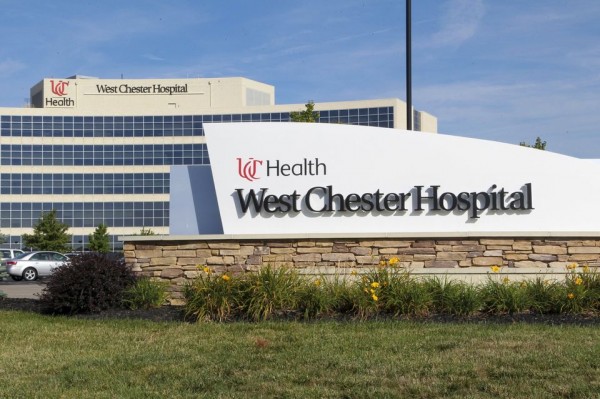 For Immediate Release
CINCINNATI, OH - 1/11/2017 - UC Health has named Tom Daskalakis as permanent chief administrative officer and vice president at West Chester Hospital.
Daskalakis, who joined UC Health in 2011 as vice president and chief operating officer of West Chester Hospital, has served as the hospital's chief administrative officer and vice president on an interim basis since the position was created in December 2015.
Under Daskalakis' leadership, West Chester Hospital experienced patient volume growth across the emergency department and inpatient/outpatient service areas and received its fifth consecutive Outstanding Patient Experience Award™ from Healthgrades®.
"Tom is an inspiring and dedicated leader here at UC Health and is well respected in the northern counties we serve," said UC Health Chief Operating Officer Pete Gilbert. "We're looking forward to continued growth and community partnership for West Chester Hospital under his leadership."
Prior to joining UC Health in 2011, Daskalakis served in several leadership positions with Miami Valley Hospital in Dayton and with Garden City Hospital in Garden City, Mich. He holds a biology degree from the University of Cincinnati, a master's in healthcare administration from Xavier University and is a fellow of the American College of Healthcare Executives.
A member of the 2017 Mason Deerfield Chamber Board of Directors, Daskalakis was honored in fall 2016 by the Mason Deerfield Chamber with an Excellence in Education award for his collaboration with area schools.
###
About UC Health
Affiliated with the University of Cincinnati, UC Health combines clinical expertise and compassion with research and teaching – a combination that provides patients with options for even the most complex situations. Members of UC Health include: University of Cincinnati Medical Center, West Chester Hospital, Daniel Drake Center for Post-Acute Care, Bridgeway Pointe Assisted Living, University of Cincinnati Physicians (includes nearly 900 board-certified clinicians and surgeons), Lindner Center of HOPE and several specialized institutes including: Gardner Neuroscience Institute; Cancer Institute; Heart, Lung & Vascular Institute; and, Diabetes & Metabolic Disease Institute. Many UC Health locations have received national recognition for outstanding quality and patient satisfaction. Learn more at UCHealth.com.
Kristy Davis
Media Relations Manager
UC Health
3200 Burnet Avenue
Cincinnati, OH 45229
Office: (513)-585-5348