Topgolf swings into action July 29, continues to hire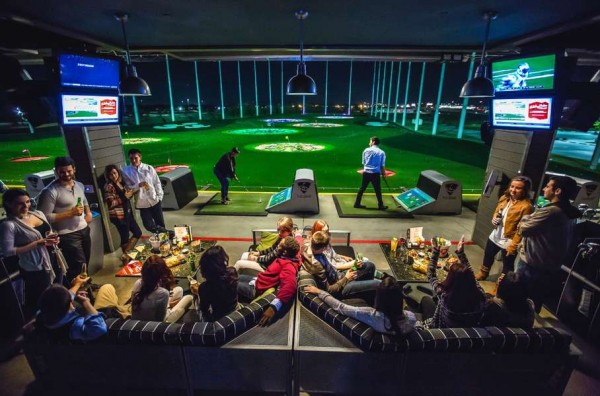 WEST CHESTER TWP. —
Topgolf, which will open July 29 with about 450 employees, continues to hire to fill those spots via recruitment events.
The new three-level 64,232-square-foot facility, noticeable by its 170-foot tall netting off Interstate 75's Union Centre Boulevard exit, will offer competitive golfing games for all ages and skill levels in 102 climate-controlled hitting bays that can host up to six players at one time.
All positions at the new Streets of West Chester location are listed at www.topgolf.com/us/company/careers. Those interested in applying during recruitment events for front of house positions, such as servers, bartenders, bussers, food and beverage runner and guest services hourly position, must pre-register beforehand.
Recruitment events are scheduled for:
6 p.m. June 28
1 p.m. June 29
10 a.m. July 2
6 p.m. July 5
1 p.m. July 6
10 a.m. July 9
1 p.m. July 10
6 p.m. July 11
1 p.m. July 12
6 p.m. July 11
Each "audition" during a recruit event will include "interactive, high-energy and fun" activities such as team-building challenges, an "idea factory" in which they create a plan for a special event for Topgolf, "X-Factor"-style panel interviews where applicants speak or perform for 90 seconds about a topic of their choice and one-on-one interviews.
Hired associates will receive free Topgolf game play, food and beverage discounts, plus the opportunity to obtain medical, vision and dental insurance and participate in a 401(k) retirement savings program.
Topgolf, which stands for Target Oriented Practice, broke ground last September on the new 64,232-square-foot facility, its 27th location, as part of a second-phase expansion of the Streets of West Chester.
Players hit golf balls containing computer microchips that track each shot's accuracy and distance while awarding points for hitting targets on the outfield. Golf clubs are offered at no charge, but guests may bring their own.
The new facility will offer nine different games for all levels, as well as 230 high-definition flatscreen TVs, an extensive food and beverage menu and up to 3,000 square feet of private event space.
The venue also will offer Topgolf U lessons, leagues, tournaments, KidZone parties and social and corporate events.
http://www.journal-news.com/news/business/topgolf-swings-into-action-july-29-continues-to-hi/nrpR8/