These big projects along I-75 are showing region's economic strength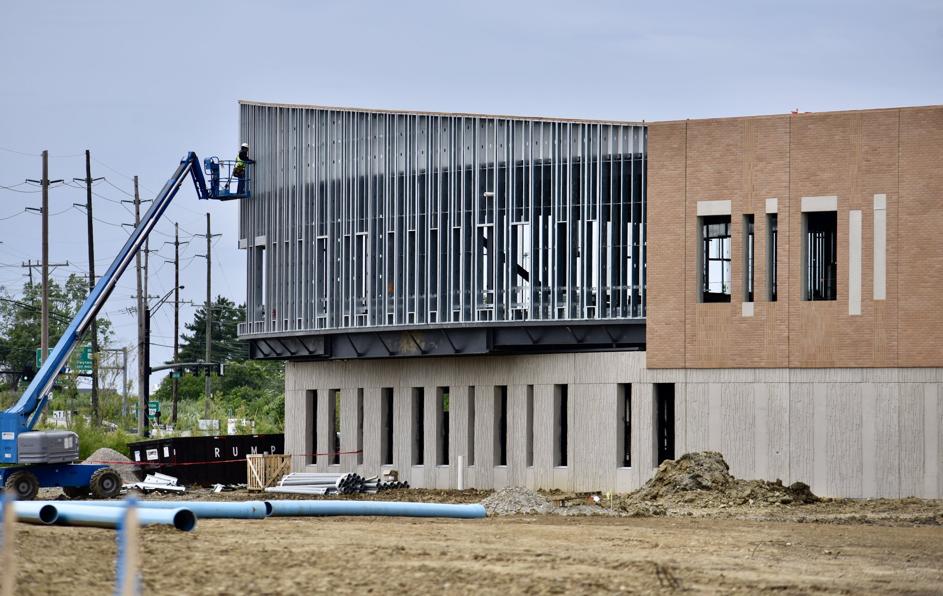 Journal News
Several high-profile manufacturing, entertainment, education, hospitality, health care and financial projects are either underway, on the way or proposed for Interstate 75's Growth Corridor.
International group Modula has started the renovation of 5000 Commercial Drive in Franklin, which it purchased in June with a promise to transform the building for its need and add jobs to the region.
"The first production machinery has been already installed and the hiring process has already started," said marketing manager Valentina Cecchi. "We expect to hire 20 full-time employees by the end of 2019 and surely more to come in 2020."
The company, which has an Italian headquarters, manufactures automated vertical storage systems and retrieval systems.
Modula's target is to have the first VLM produced entirely in Ohio in the second quarter of 2020, and the whole plant is expected to be at full capacity by the second half of 2020, Cecchi said.
Modula will invest $26.5 million in the new manufacturing and logistics hub, the company's second U.S. presence. The facility will help it expand its manufacturing capacity and increase its access to customers across the country.
Also along the I-75 Growth Corridor, Turtlecreek Twp.'s Miami Valley Gaming just east of the I-75 exit in Monroe is planning to grow again with a $100 million expansion project. The racino is proposing to add a hotel, restaurant, parking garage and more gaming machines.
TriHealth's new multimillion-dollar West Chester Twp. project, TriHealth Liberty, is making progress toward becoming the health network's fourth "priority care" facility and joining several recent health care offerings nearby. The network plans an early 2020 opening for 50,000-square-foot, two-story facility at 8020 Liberty Way just east of Cox Road and across I-75 from $350 million mixed-use development Liberty Center. 
Also happening along the I-75 Growth Corridor is the completion of the addition of Butler Tech's Bioscience Facility, which is slated to add a unique combination of private companies and more classrooms by December.
Several hotels are under construction up and down the corridor, including Tru by Hilton in Monroe, which is expected to open next summer. The Aloft brand held a soft opening last month of its new facility at 9183 Centre Pointe Drive in West Chester Twp. and is planning a grand opening for Thursday.
A groundbreaking ceremony for Kemba Credit Union's eight-story corporate office is expected to take place sometime next year.
I-75, one of the heaviest-traveled interstates in the United States, is "priceless" for economic growth, with 153,000 vehicles per day traveling that route through the Central Business Districts of Liberty and West Chester townships, according to Joe Hinson, president and CEO of the West Chester-Liberty Chamber Alliance.
"Our ideal location between major markets Cincinnati and Dayton, convenient east-west access, and being close to a strong customer base— 54 percent of the U.S. population and 56 percent of our nation's buying power are within a 600 radius of our area — are all positive contributors to the continued commercial and residential growth we are experiencing today in our area," Hinson said.
https://www.journal-news.com/news/local/these-big-projects-along-are-showing-region-economic-strength/1rouQq6IvAv5db8oqzbbPL/