The Silver Diva announces its West Chester premiere hand stamping jewelry studio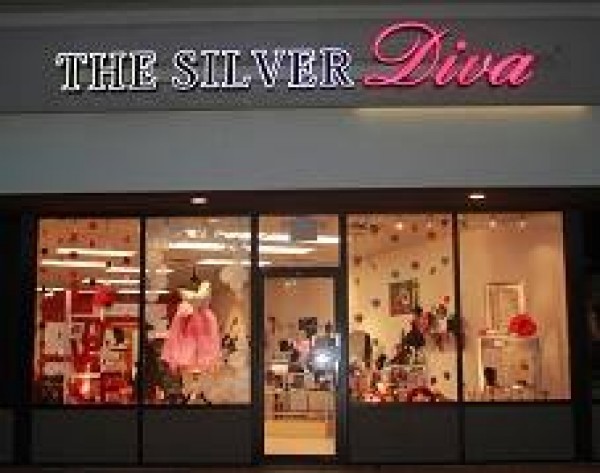 WEST CHESTER, OH - Press Release
Need a fun new idea for girl's night out, a fundraising venue or your daughter's birthday party? The Silver Diva is Cincinnati's premiere hand stamping jewelry studio - the only one of its kind in the country!
The Silver Diva has everything you need, including steel stamps and hammers, to personalize your own one of a kind unique piece of jewelry. No experience is necessary and ages 6 and up can easily stamp. Instruction is always FREE and its team of experts can make your design ideas into reality with easy step by step instructions.
Hand-stamped jewelry is all the rage with moms around the country and personalized jewelry has been very popular for ages. The Silver Diva supplies a fabulous venue to create your own treasured keepsake or come and buy a personalized piece stamped by one of their experts.
Owner, Carrissa Barbee, started the online business in 2009. She wanted a way to wear her four daughter's names close to her heart. She bought her first font set and hammer, stamped a four disc necklace with her children's names and has been hooked every since. Thinking it would be a great experience for those to make their own personalized treasures, she decided to open a retail store so you can come and stamp your own. The concept is similar to the paint your own pottery or paint your own canvas, except instead of paint, you use a hammer and steel stamps to create letters and words into metal. The Silver Diva has been in Montgomery for three years and will be moving to Voice of America Centre in mid-November.
The Silver Diva can accommodate over 75 stampers at one time so it makes a great party venue for birthday parties, girl's night out, fundraisers, date night, showers, Scouting events, and corporate team building parties.
The Silver Diva offers a wide variety of jewelry and accessories to hand stamp from necklaces, rings, bracelets and earrings, to keychains, cufflinks, tie bars, ornaments and children's items in lots of metals from sterling silver, pewter, copper, gold and aluminum. The Silver Diva also have a full calendar of events and classes on its website for children and adults with a large selection of jewelry stamped by its experts.
Pricing is very reasonable. You simply pay for the piece you are making with the average price of a necklace being $20-$40. You stamp your jewelry and hand it over to The Silver Diva's team where they tumble it, oxidize it and finish assembling it for you to pick up.
About The Silver Diva: The Silver Diva is tentatively scheduled to open mid-November, 2016 at 7594B Voice of America Center Drive in the Voice of America Centre next to Sally's Beauty Supply in the middle of the center. The Silver Diva's hours are Monday through Friday, 10:00 am to 7:00 pm, Saturday 10:00 am to 8:00 pm and Sunday, 12:00 pm to 6:00 pm.
Contact:
Carrissa Barbee, Owner
The Silver Diva
Phone: 513.873.4561