The Pickle Lodge 60,000 square-foot pickleball complex to partially open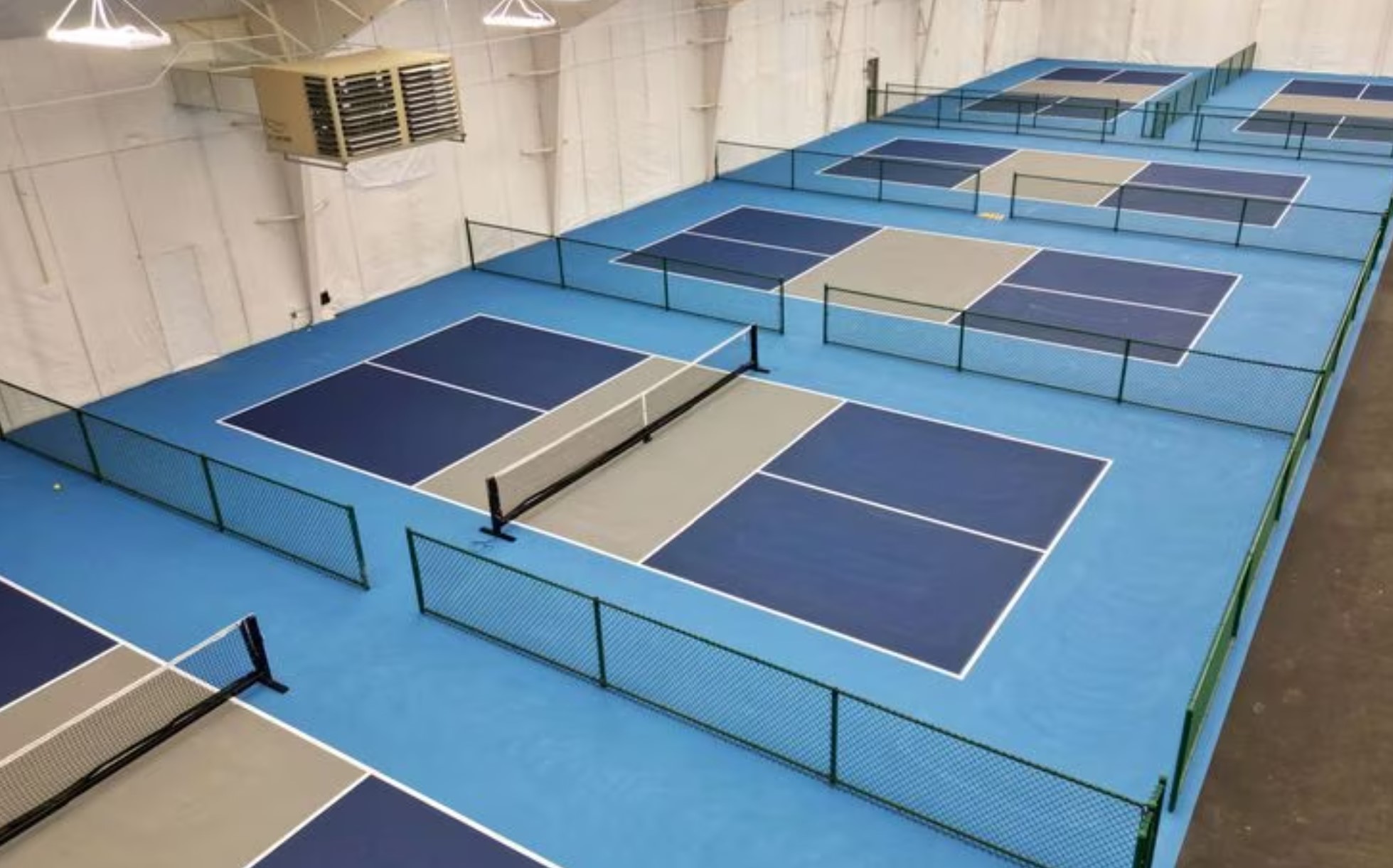 Co-founders of The Pickle Lodge in West Chester Twp., the second largest indoor pickleball complex in the country equipped with a full restaurant and bar, hope to partially open their facility by the end of the month, pending proper approval from county regulators.
April's partial opening is the first of three phases for the 60,000 square-foot facility.
Co-Founder Mitch Dunn said his team is currently working with Butler County to open nine of the facility's 17 courts, "which are pretty much ready to go when they give us approval."
Dunn told the Journal-News that the remaining eight indoor courts will open sometime this summer, alongside the opening of the newest location of Two Cities Pizza on site, a restaurant founded in Mason in 2015 and winner of Cincinnati Magazine's "Best Pizza in Cincinnati." The Pickle Lodge's outdoor courts are scheduled to open sometime in 2024.
The Pickle Lodge offers three different tiers of monthly memberships that grant various perks and access; the options start at $29, $79 and $139 a month. 
Dunn, who also co-founded the 1,600-member Cincinnati Pickleball Club, said membership signups had "exceeded our expectations" within the first month of pre-sale.
"We're very very close, it's very exciting," Dunn said. "The more I'm in the building… the more I realize how big this project is. I'm in there every day but it still surprises me sometimes."
The Pickle Lodge, announced in October 2023, is one of several high-profile West Chester pickleball initiatives.
In March, the owner of West Chester's Premier Shooting Tommie Rowland told the Journal-News that she hoped to add outdoor pickleball courts to her commercial property within the next few years. Nearer to Cincinnati, plans were recently announced for an 11-court complex called Aces Pickleball and Kitchen in Norwood.
In January, the Journal-News reported that West Chester Trustees were split on a plan to spend $4.6 million on public pickleball courts, similar to the 18-court complex in Middletown, before ultimately putting the plans on hold — a decision Dunn said he was grateful for at the time.
"We love seeing municipalities explore pickleball," Dunn said. "[But] I won't kid you, we are glad they are taking that kind of wait-and-see approach because we're confident about our ability to meet the needs of players in West Chester." 
https://www.journal-news.com/news/the-pickle-lodge-60000-square-foot-pickleball-complex-to-partially-open/GUBEDX6E4BA4HE3SYFOJP464DU/?utm_source=Iterable&utm_medium=email&utm_campaign=jn_DailyHeadlines_6546713