Streets of West Chester signs new-to-market retailers for new phase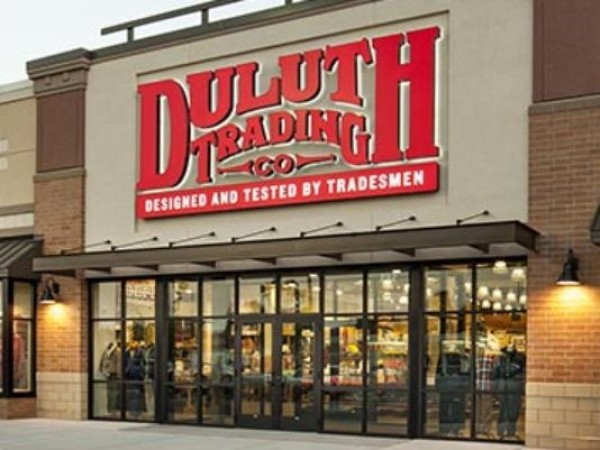 A new 8.35-acre development at the Streets of West Chester will include at least two retailers' first foray into the Cincinnati market.
Duluth Trading Co. and a nationally acclaimed upscale donut shop will open their first Cincinnati stores at the new development from Scott Street Properties along Interstate 75. Matt the Miller's Tavern will also open one of its two planned Cincinnati locations there.
In total, the first phase of the development that sits next to Topgolf and other recently opened retailers will include multiple freestanding buildings and a multi-tenant building that will house up to eight restaurants and retailers.
Chuy's Tex-Mex restaurant, which has three other Greater Cincinnati locations, was the first tenant to commit to the new development. The Austin, Texas-based eatery will build a 7,028-square-foot freestanding building on the new section of Civic Centre Boulevard connecting Union Centre Boulevard and Allen Road that's currently under construction.
Bellville, Wis.-based lifestyle brand Duluth Trading will be housed in a 14,557-square-foot standalone building at the south end of the site.
Matt the Miller's will fill a 5,600-square-foot endcap with indoor and outdoor dining, while the donut shop will be next door in 2,747 square feet that also feature a patio in the multi-tenant building.
A 4,500-square-foot endcap space with a patio as well as an outlot that can accommodate up to 12,000 square feet for one or multiple restaurants and retailers are among the available spaces.
Eric Abroms and Joshua Rothstein of OnSite Retail Group LLC are handling marketing and leasing of the development.
North Shore Construction & Development Services will be the project manager at the site and begin delivering building pads in November with multi-tenant space expected to be constructed by January 2017. The businesses at the site are expected to begin opening in spring 2017.
http://www.bizjournals.com/cincinnati/news/2016/10/21/streets-of-west-chester-signs-new-to-market.html?ana=e_me_set1&s=newsletter&ed=2016-10-21&u=tBmD2vXOO43GkvBi9gAy1GAUhYr&t=1477055094&j=76201001