Smooth transition for OGara into former home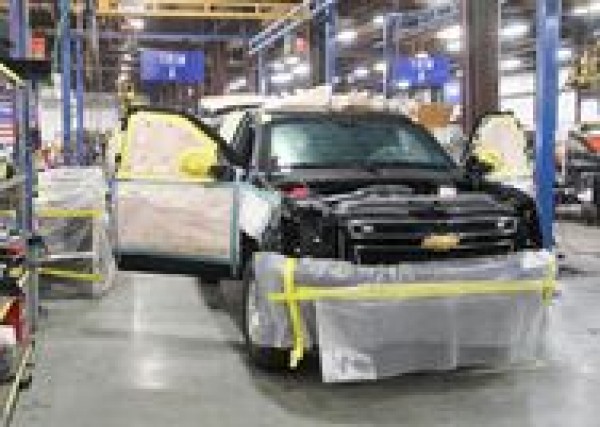 The O'Gara Group originally built the armoring facility in 1980s.
By Hannah Poturalski, Staff Writer
Journal News
WEST CHESTER TWP. —
The ink may have just dried, but it's back to business as usual for The O'Gara Group in West Chester Twp.
The company closed Monday on the purchase of BAE Systems Commercial Armored Vehicles LLC — which was renamed O'Gara-Hess & Eisenhardt Armoring Company LLC, said CEO Bill O'Gara.
The 200,000-square-foot facility comprises three buildings on the Le Saint Drive campus — including a 60,000-square-foot transparent armor business — for producing highly engineered ballistic and blast systems to provide security vehicles with the highest levels of protection to counter terrorism, according to O'Gara.
"What we do directly affects lives," O'Gara said.
The company originally built the facility in the 1980s and operated there until 2001 when it was sold to Armor Holdings Inc. BAE Systems then made a purchase of the facility in 2007, according to O'Gara.
The sale has been in the works about four months. The company had been renting 36,000 square feet on Osborne Drive in Fairfield. After the one-year lease expired in December, O'Gara said his company rented space from BAE Systems while the sale was pending.
The approximately $10 million acquisition included all equipment from the BAE Commercial Armored Vehicles LLC, as well as 83 employees being retained, O'Gara said. An additional 20 employees were transferred from the temporary space in Fairfield to the newly purchased facility about two miles away in West Chester Twp.
During the process of armoring a commercial vehicle — primarily SUVs and trucks — the vehicle is stripped down to its chassis and rebuilt with about 3,000 pounds of armor added, O'Gara said.
"Our trade secrets are hidden; it's constantly evolving and we're on the forefront of developing new materials," said Tony Russell, president of O'Gara's Mobile Systems division.
Russell said the demand for vehicle armor to protect against explosives and assault rifles has been increasing. The O'Gara Group currently equips about 320 vehicles per year with armor. Russell said usually an explosive will disable the vehicle but the armor keeps the compartment intact so the crew can survive, especially in the event of follow-up attacks.
"Blast protection is a big deal in countries with improvised explosive devices and suicide bombers," O'Gara said.
Also part of the O'Gara Mobile Systems division is a second, smaller armored vehicle plant in San Antonio, Texas. The company purchased Protection Devices Inc. at the end of 2011.
While renting the Fairfield facility, O'Gara said it was mainly used for armoring BMW X5 vehicles — which is now located in the smaller of three buildings.
"BMW in Germany has certified this armory and has put their support behind it," O'Gara said.
The O'Gara Group has also operated a Training and Services division in Montrose, Va. since 2006, and a Sensor Systems division in Dayton since 2003.
The training and services line provides security and counter-terrorism training, including driver and firearms, both domestically and internationally; and the sensor systems line provides night vision goggles, beacons and laser equipment to special operators, law enforcement and intelligence personnel globally, O'Gara said.
"We hope to continue to grow the business and put it back in its rightful place in the global industry," O'Gara said, who added his company first developed the up-armored Humvee.
Only the commercial side of the BAE operations were purchased, he said.
BAE Systems last year announced it was ending military production at the West Chester Twp. facility and was transferring about 160 jobs to Sealy, Texas, said Stephanie Serkhoshian, spokeswoman for BAE Systems. The transfer of military operations is expected to be complete by April.