Restaurant chain chooses West Chester for first Greater Cincinnati location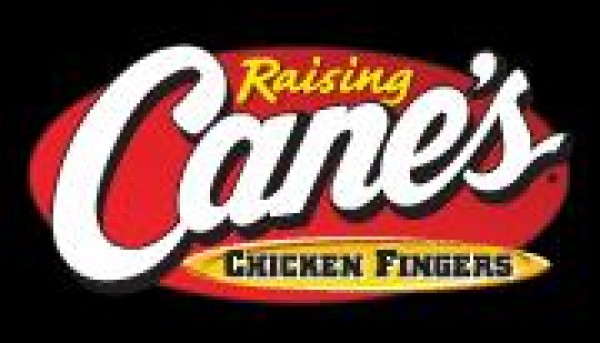 WEST CHESTER TWP. —
The first of four expected new Greater Cincinnati locations of Raising Cane's chicken fingers is set to open in Butler County next year.
"Right now, for us, it's all about location," said Caitlin Brooks, spokeswoman for Raising Cane's Ohio. "We are just so big on finding those prime spots that are going to have the great visibility that we need, give people easy access in and out of our location and have plenty of parking for those people who are coming inside and eating with us."
While looking for various sites in the area to knock down a building a build a new one from scratch, restaurant developers discovered a Five Guys location at 7806 Kingland Drive, just off Tylersville Road, deeming it "a perfect fit," she said.
Raising Cane's then made a $1 million deal for that restaurant to close its doors and give up the site, Brooks said. That deal paved the way for Raising Cane's to revamp the site and hold a grand opening sometime in the early to mid-summer of 2014.
The new restaurant will employ between 60 and 75 new crew members and about five people for a management team, she said. Jobs will be solicited several months in advance of the planned opening via a mobile recruitment center.
Raising Cane's Ohio is the local franchisee for the Baton Rogue, La.-based fast-casual restaurant chain, which 13 stores in Columbus, Brooks said.
The restaurant's specialty is its chicken fingers, which are "always fresh, never-ever frozen," marinated for 24 hours, then hand battered and cooked to order..
The remainder of Raising Cane's menu is purposely limited to crinkle-cut fries, cole slaw, Texas Toast and Cane's Sauce to keep things simple and help the company focus on it's "One Love" catchphrase, Brooks said.
"Our one love is out chicken fingers and for us it works so well because we don't have to fragment ourselves and focus on that new product that's coming out," she said. "We find that by focusing on our one product, our chicken fingers, and then having our limited site items we can just do it so well and really perfect it."
Formed in 1996, the original Raising Cane's has more than 150 locations nationwide. The Ohio franchise, which formed in 2004, has 13 locations, most of them centered around the Columbus area.
The restaurant chain's goal is to open at least four locations in the Greater Cincinnati area next year, Brooks said. Sites being considered include Kenwood, Springfield Twp. and Florence, Ky., with an eventual plan to expand to areas such as Dayton, Cleveland, Toledo and other metropolitan areas.
"We're definitely interested in expanding, but we want to make sure it's smart growth and not too rapid," Brooks said.
http://m.journal-news.com/news/news/restaurant-chain-chooses-west-chester-for-first-gr/nbfdS/