Raising Canes opens West Chester restaurant Thursday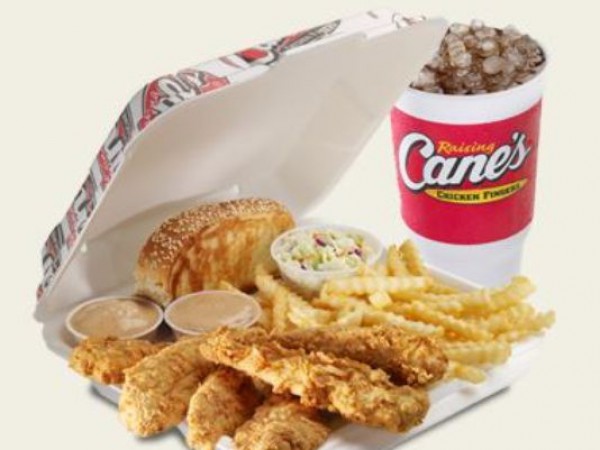 WEST CHESTER TWP. —
The Cincinnati-area's first location of fast-food chain Raising Cane's Chicken Fingers is set to open at 10:30 a.m. Thursday at 7806 Tylersville Rd., in West Chester Twp.
The Butler County location is owned by the franchise RCO Limited.
Nearly 50 employees have been hired for the West Chester opening, according to franchise operators, and plans are to open a second market location this summer in the Springdale area.
"We are thrilled to bring Raising Cane's Chicken Fingers to Cincinnati — entering this market has been a big dream for us and we hope to open more sites by the end of the year," said Tim McCarthy, owner of RCO Limited, in a written statement.
Hours of operation are 10:30 a.m. to 11 p.m. Sundays through Thursdays; and 10:30 a.m. to midnight Fridays and Saturdays.
Raising Cane's West Chester Twp. opening was previously delayed. The approximately $1 million project renovated the former Five Guys Burgers and Fries.
Formed in 1996, Louisiana-based Raising Cane's serves "always fresh, never-ever frozen" chicken fingers, which are marinated for 24 hours, then hand battered and cooked to order. Also featured on the menu are crinkle-cut fries, coleslaw, Texas Toast and Cane's Sauce.
McCarthy founded the Ohio franchise business in 2004.
http://www.journal-news.com/news/news/raising-canes-opens-west-chester-restaurant-thursd/nk49s/