Panera Bread hiring over 400 in region, expanding West Chester site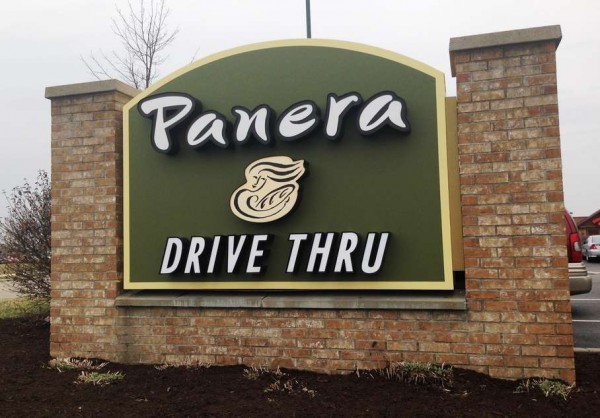 Franchise handles all area catering requests from its Voice of America Centre location.
CINCINNATI —
Panera Bread recently launched a hiring effort that will result in more than 400 new hires.
Available positions including restaurant managers, bakers, catering coordinators, delivery drivers and hourly associates to accommodate recent growth.
"We are thrilled at the recent growth we've been experiencing in the Southwest Ohio and Northern Kentucky region. It has allowed us to provide more and more opportunities for employment within our organization," said Sam Covelli, owner and operator of Ohio-based Covelli Enterprises, which owns and operates 21 Panera Bread bakery-cafe locations and employs nearly 1,000 people in the Cincinnati/Northern Kentucky area.
Four of those locations are in Butler County, including Gilmore Road in Fairfield, Princeton Road in Fairfield Twp., Civic Centre Boulevard in West Chester Twp. and Voice of America Centre Drive in West Chester.
A recent hiring event in West Chester Twp. netted the hire of four new managers in training and approximately 30 associates, but the company needs more, according to regional marketing director Melanie Murray.
Recent and rapid growth means the expansion of the location at 7725 Voice of America Centre Drive from 5,139 square feet to 6,184 square feet to handle the region's growing catering business, Murray said.
"The catering needs are just so large in that market so we really want to free up more space so our people have more room to work, more room to prepare the product," she said.
The restaurant's additional space, which should be ready by mid-summer, will mean the addition of 15 more seats in the dining room, Murray said.
Covelli Enterprises is the fifth largest restaurant franchisee in the nation with more than 300 Panera Bread bakery-cafes in Ohio, Pennsylvania, West Virginia, Kentucky, Florida and Canada.
Also the single largest franchisee of Panera Bread in the world, Covelli Enterprises employs more than 25,000 people and continues to grow, with a current focus on growth in the Southwest Ohio market, Murray said.
http://www.journal-news.com/news/business/panera-bread-hiring-over-400-in-region-expanding-w/nrR55/