ONE OF WEST CHESTER'S FIRST MAJOR TECHNOLOGY-BASED COMPANIES MERGES WITH GLOBAL LEADER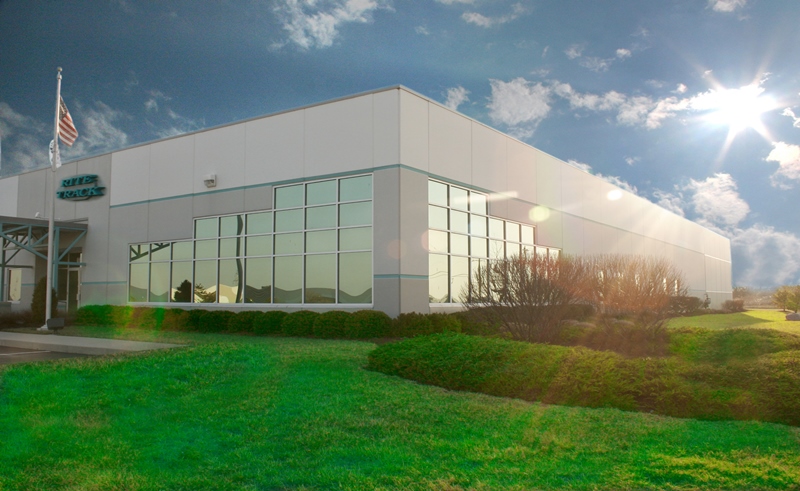 Established in 1993 in the heart of Silicon Valley, Rite Track Equipment Services became a worldwide leader in sales and support solutions for the semiconductor industry. The company moved to West Chester Township in 1994 and doubled in size in 1999 with the construction its new 25,000 square-foot corporate headquarters at 8655 Rite Track Way off Union Centre Boulevard. Rite Track was one of West Chester's first major technology-based companies, established in the area after the opening of the Union Centre Boulevard interchange off Interstate 75.
Rite Track more than doubled its size when completing multiple expansion projects, investing more than $5 million, creating dozens of jobs in the area, and bringing the total building size to more than 61,000 square feet.
Rite Track is a leading global supplier of automated Coat, Develop, and Inspection systems for the semiconductor, thin-film head, solar-cell and MEMS industries. According to Tim Hayden, President and CEO at Rite Track, "we make the machines that are used to make computer chips." The company operates in Europe, Asia, North and South America. Rite Track's team is comprised of engineers, technicians and a highly skilled production staff. Rite Track's notable clients include IBM, Motorola, ON Semi, Intel, Texas Instruments, HP, Apple, Facebook, TSMC, Phillips and many more.
The OEM Group, a global manufacturer of new and remanufactured semiconductor capital equipment, recently announced its acquisition of Rite Track. The combined team further announced the establishment of Shellback Semiconductor Technology. The new global entity is headed up by President and CEO Wayne Jeveli and the senior management teams from both OEM Group and Rite Track.
Regarding the news, Mr. Jeveli commented, "Rite Track has flourished for nearly 30 years in a demanding global market. They've created a brand that's respected and loved across the industry and have become integral to our customers' operations. Their expertise in Coat and Develop technologies is legendary, and their expansion into Wafer Carrier Inspection with the EAGLEi system is a game changer for fab productivity."
Rite Track President and CEO Tim Hayden added, "I'm so proud of the team we've built over the past 28 years and excited about the opportunities this union will create for our employees, our partners, and most importantly our customers. We have seen the strategic relationships that Wayne and The OEM Group have built over the years and very much look forward to working with his team to grow Shellback into a market leading position within the semiconductor industry."