Officials: West Chesters ranking on Top 50 Places to Live helps region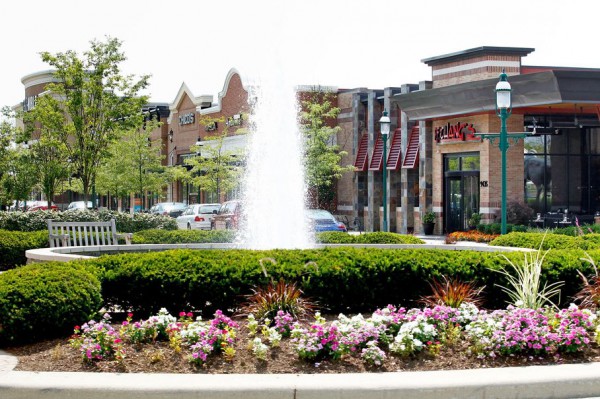 WEST CHESTER TWP. —
A Butler County township's recent ranking in a national publication's list of top U.S. communities is good for not only its residents, but the region as a whole, officials and residents say.
Money magazine placed West Chester Twp. at No. 30 on "American's Top 50 Places to Live," a distinction with the potential to further lift already buoyant retail, residential and corporate growth in the township and the Cincinnati-Dayton growth corridor.
Charles Henderson, a more than 20-year resident of the township, said the magazine's rankings of West Chester Twp., both past and present, are not only a feather in its proverbial cap, but also will serve to raise its estimation in the eyes of a home buyer.
That, in turn, will attract even more job, entertainment, dining and education-related options for residents in and around not only Ohio's largest township but Butler County, in general, he said.
"We've definitely had a financial benefit in the places that are serving us, the stores," Henderson said as he entered Barnes & Noble at The Streets of West Chester. "I used to drive a Mercedes and I was delighted when I didn't have to go across town to get service anymore. They put a Mercedes dealer in right next door to me."
Henderson said he's also noticed an influx of colleges and college branches into the area
"That's new within the last five years," he said. "People follow education abilities and we've had several major companies locate in the area."
Amy Mulcahy, a mother of two, said her family moved to West Chester Twp. from western Kentucky two years ago when her husband started working at GE Aviation.
Mulcahy said she's been most impressed with the quality of the Lakota Local School District and the township's recreational activities.
"There's just so much to do for families," she said on her way into the expansive MidPointe Library West Chester, which opened in 2009. "All the parks … are fabulous, (as well as) the library."
News of the ranking will likely bring more residents to the area, something Mulcahy said would benefit the township and county with more economic opportunities, especially jobs.
Not only is this the fourth time Ohio's largest township has been named to the magazine's top 100 list, but it's also the only Ohio community to make the 2014 slate of picks by the national publication.
The township's robust corporate base and available employment opportunities, including GE Aviation, AK Steel, Contech, UC Health, IKEA and mail-order company Cornerstone, are high on the list of criteria for the magazine's distinction, as well as livability factors.
Recent and announced future developments reinforce the community's reputation as the epicenter of growth between Cincinnati and Dayton and reinforce its position as a leader in economic development circles, according to township officials.
Money magazine's listing of the township cited the township's entertainment options, its proximity to Cincinnati for job commuting and recreational activities, as well as it being home to giant railroad-themed fun park EnterTRAINment Junction, an indoor miniature golf facility and the sprawling 435-acre Voice of America Park
The fact that 2,500 people attended this year's annual Crazy Cardboard Regatta at the park, also merited a mention, as did the Square @ Union Centre, an outdoor gathering spot that hosts the local farmers market.
Those types of activities help fuel county tourism, which in 2013 sustained 7.9 percent of salaried employment in Butler County, supported 13,150 local jobs and accounted for one in 13 jobs in the county and $262.8 million in wages, according to a recent report by the Butler County Visitors Bureau.
The local tourism industry contributed more than $25 million in local taxes, helping to keep annual taxes in check for county residents, according to the visitors bureau.
Recent economic development announcements in the community, especially retail openings in and around Union Centre Boulevard, bolster West Chester's reputation as a great place to do business, township officials said.
Reacting to news of the honor, Trustee George Lang said West Chester is "without question" one of the top places to live, play and work in America.
"A lot of the credit for our success goes to our developers and nearly 3,000 businesses that call West Chester home," Lang said. "It is these folks who have invested their own time, talent and treasure in our community that makes us sustainable and great."
Administrator Judi Boyko said the township was filled with attributes that support and encourage economic growth, including a highly skilled workforce, quality infrastructure, a no-income-tax environment and "a community that attracts the best and brightest residents and workforce."
Business investment generates more property taxes which helps to offset costs for things like police and fire protection and infrastructure improvements, officials said. As the costs for those things increase, residential taxpayers aren't carrying the sole burden of funding these services. Business carries a great deal of that burden, while requiring fewer services.
---
BY THE NUMBERS: WEST CHESTER TWP.
Population: 60,859
Median family income: $93,743
Cost of Living Index score (100 is national average): 97
Projected job growth 2013 – 2018: 4.4%
Median home price: $179,153
Colleges, universities, and professional schools (within 30 miles): 25
Residents who completed at least some college: 71%
Personal crime incidents (per 1,000 people): 1
Property crime incidents (per 1,000 people): 22
Median commute time (in minutes): 21
Restaurants (within 15 miles): 3,272
Public golf courses (within 30 miles): 175
Museums (accredited by AAM; within 30 miles): 76
Libraries (within 15 miles): 89
Source: Money magazine
RECENT AND FUTURE BUSINESS, RETAIL AND MEDICAL DEVELOPMENT IN WEST CHESTER TWP.
GE Aviation recently announced plans to consolidate its cutting-edge research and development activities into 3-D manufacturing into a West Chester Twp. facility. GE Aviation's Additive Development Center will mean more than 100 new jobs in the community over the next few years. GE Aviation is West Chester's largest employer.
West Chester Hospital's new Maternity Services Department is set to in mid-2015 offering delivery suites, Caesarean-section operating rooms and triage rooms, standard and isolation bassinets and several private family gathering areas.
Butler Tech BioSciences Academy is under construction just off the Cincinnati-Dayton Road of Interstate 75 and set to open in 2015. The new academy will offer numerous opportunities for training high school students and existing workforce in medical fields.
Cabela's, a national retailer of hunting, fishing and outdoor gear, is constructing an 82,000 square-foot retail store on Liberty Way along West Chester's northern border.
Bass Pro Shops, a national hunting and fishing retailer, plans to build a new a 150,000-square-foot store, complete with a bowling alley and restaurant, near the Union Centre Boulevard exit of I-75, near IKEA.
The Streets of West Chester announced plans for a second phase 200,000 square-foot expansion, one that will include specialty and big box retail spaces, as well as support dining and entertainment venues.
http://www.journal-news.com/news/news/officials-west-chesters-ranking-on-top-50-places-t/nhfzr/