Office space occupancy rate improves in West Chester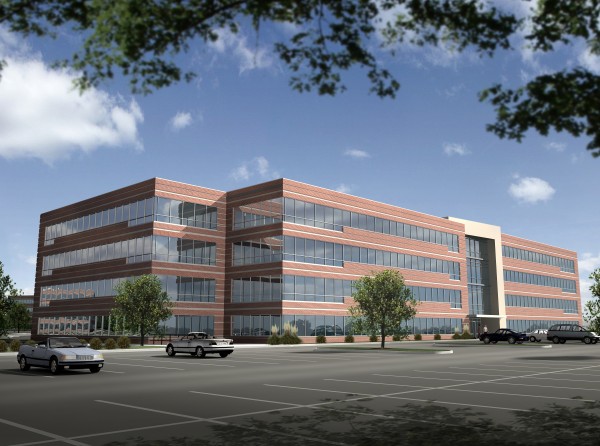 WEST CHESTER TWP. —
Despite the economy's sluggish climb out of the recent recession, West Chester Twp.'s office market is seeing marked improvement.
The township has knocked down office space occupancy rates down from double digit figures in 2009 and 2010 of 14 percent and 13.3 percent, respectively — to just 2.2 percent last year, according to statistics compiled by Xceligent.
Now, all office space throughout the township, which totals 2,559,457 square feet, is 97 percent occupied, according to Mike Juengling, the township's community development director.
That surge toward full occupancy has come because the township, historically, has tried to be as business friendly as possible, Juengling said.
"Things have happened over the years like long-range land use planning, transportation planning, putting in the infrastructure that's necessary, such as water and sewer," he said. "Those kinds of things, working in collaboration with the county governments and utilities departments to see that all the infrastructure was in place, that's the kind of thing that helps businesses locate here.
Then, if they're interested in West Chester Twp. office space, officials will help shepherd them through the permitting process, Juengling said.
"If the building's in place, of course it's much quicker," he said. "They might have to make some interior finishes. It's just a matter of applying for a zoning permit Then, if they need a building permit, that can usually be done … assuming the zoning's in place, in about three days and then it goes on to the county for plan and review for the building permit and that's usually a week or so."
To make things smoother for businesses, the township's planning and zoning department merged with its economic development department in December 2007, he said. Statistics were not captured until 2009, according to township spokeswoman Barb Wilson.
"Part of it was to make this one stop shopping kind of thing, make it more efficient and easier for businesses to make that move and go through that permitting process," Wilson said.
"You have the economic development staff person who works with the company having conversations and working closely with the plans examiner, who does the plans as they come in," Juengling said. "It makes things go smoother."
Class A office space is 95.9 percent occupied and Class A office space near West Chester Hospital is 100 percent occupied, Juengling said.
Class A refers to newer or newly remodeled office space with more modern amenities, including IT capabilities.
Many factors contribute to a company seeking office space within the township, including accessibility to Interstate 275 and Interstate 75, as well as the commitment the township has made to infrastructure improvements, Wilson said.
The township promotes those attributes, as does the West Chester Development Council, which is comprised of representatives from various local businesses and advertises and promotes the township as a business location, she said.
The most notable tenant to create and move into office space has been GE Aviation, whose North Pointe at Union Centre complex at 9211 Cincinnati-Dayton Road houses the company's engineering team and serves as the headquarters of its joint venture, CFM International.
Millkin & Fitton Law Firm needed to "beef up" its visibility in West Chester Twp., according to Catherine Evans, the firm's president. To do so it moved to the second floor of a newly built multi-tenant Class A office building at 9032 Union Centre Boulevard.
"We see this (West Chester Twp. office) as a good centralized location with easy access to our clients here in Butler County, as well as north and south," she said.
While current occupancy rate sits at 4.1 percent compared to last year's 2.2 percent, Juengling said the "big picture" portends continued growth.
"We're way, way down from the 14 percent vacancy rate in 2009 to where we are now," he said. "We were way down in 2012 to 2.2 but we've gone and built (more office space) since then, so it's not completely occupied right now. That's part of it."
---
WEST CHESTER TWP. OFFICE VACANCY RATES
2009: 14%
2010: 13.3%
2011: 4.7%
2012: 2.2%
2013 (second quarter): 3.1%
Class A Office Space (current)
Class A office space is 95.9% occupied
Class A office space near the hospital is 100% occupied
Source: Xceligent/West Chester Twp.
http://m.journal-news.com/news/news/office-space-occupancy-rate-improves-in-west-chest/ncDM9/