North Ridge Realty Group Expands Sales Team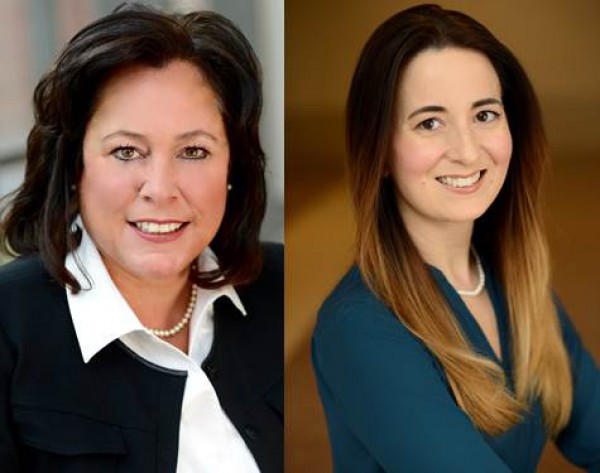 West Chester, OH
North Ridge Realty Group announces the expansion of its commercial real estate sales team with the addition of 2 new licensed commercial specialists effective January 1st. "We are excited to be able to offer our clients even more expertise for commercial real estate in both Buyer and Seller representation with this expansion. They will bring more than 30 years of combined experience to our team," said John Stretch, Broker for North Ridge. "This experience combined with the current agents in the office will give us the ability to meet our clients' needs in even more ways than ever to provide outstanding customer service and proven results."
Stacy Felchner:
Stacy has more than ten years of experience in the shopping center industry. She has various retail and commercial real estate development experience including site selection, leasing, research and negotiating deal terms. Prior to joining North Ridge, Stacy was a Real Estate Manager for Bass Pro Shops where she focused on the expansion of Bass Pro Shops retail stores nationwide and in Canada. She also managed sales and leasing of Bass Pro's surplus property and peripheral land development opportunities as well as real estate for their subsidiary, Tracker Marine Group. Stacy was formerly a Junior Retail Developer for Holladay Properties where she focused on leasing and development of Holladay's retail portfolio.
Susan Stretch:
Susan joined the North Ridge team in 2012 as the Property Manager and Marketing Specialist bringing with her more than 20 years of experience in real estate and marketing. She managed approximately 1,000,000 SF of retail, office and light industrial spaces while interacting with more than 100 tenants to ensure effective and prompt responses to issues while also making important decisions keeping the interests of owners and Landlords in mind. She created effective marketing materials, provided maximum exposure for listings through various venues and oversaw the website content. As of September 2015, she transitioned onto the sales team as a licensed commercial specialist. In this new capacity, she provides insight and expertise from both the landlord and tenant viewpoints to ensure her clients receive the most insightful information to maximize the benefits to them for their commercial real estate transactions.
About North Ridge Realty Group
North Ridge is a full-­service Commercial Real Estate Company with Brokerage, Property Management, and Property Development divisions. Originally named D.A. Development, the company was founded as an industrial developer and property manager in the growing community of West Chester Township. D.A. Development has since expanded beyond the West Chester Community and now represents owners and clients throughout the Greater Cincinnati Region. In 1997, D.A. Development became involved in retail and professional office developments and entered the brokerage field. In 2001, the company was repositioned and D.A. Development became a division of North Ridge Realty Group, a full-­service company designed to focus on all aspects of the commercial real estate industry. Before the expansion, North Ridge Realty Group was ranked in the Cincinnati Business Courier's top 25 largest brokerages and Property Management firms in the greater Cincinnati area.