New Panera restaurant planned in West Chester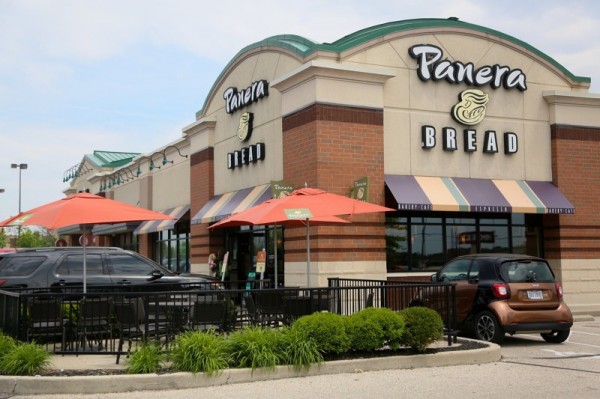 WEST CHESTER TWP.
Panera Bread's largest franchisee has plans to expand the restaurant's footprint in Butler County.
Covelli Enterprises plans to open a Panera Bread next spring in West Chester's Beckett Ridge area along Ohio 747.
News of the eatery's next location comes on the heels of the Nov. 7 grand opening of the new Panera bakery-café at 5270 Kings Mills Road near Kroger in Mason, the first new Panera in the TriState since the Newport, Ky., location opened its doors in January 2014.
The new Becket Ridge bakery-café will need 50 to 60 employees total, according to Melanie Murray, regional marketing director for Covelli Enterprises.
The planned 5,000-square-foot restaurant "pretty much embodies" the same features as the new Mason/Kings Mills location, including a drive-thru, Rapid Pick-Up and digital ordering kiosks — all services designed to improve the customer experience, Murray said.
"Opening day is tentatively set for early April, but that could shift due in part to how the winter weather impacts construction, as well as how hiring for the café transpires these next few months," Murray told the Journal-News.
The new West Chester Twp. location will be the fifth Panera Bread in the Mason and West Chester Twp. areas, according to Murray.
Covelli Enterprises, which acquired the market in 2016, now owns 135 Panera Bread bakery-cafes in Ohio, the largest amount of cafes owned in one state by any franchisee of Panera Bread.
The company has taken steps to grow the brand's overall presence through the recent launch of small order delivery, the addition of a drive-thru to the Finneytown location earlier this year, and the development of large-scale partnerships with the Cincinnati Reds and University of Cincinnati.
It plans to continue the momentum through the addition of more locations and expanded offerings at existing locations in the near future as part of an aggressive growth plan in and around the Queen City including new cafés in Dent, Mariemont and Cold Springs, Ky. near the Northern Kentucky University campus.
"We're an Ohio company, so growing our brand in our state's largest cities is a major priority for us," said Covelli Enterprises CEO Sam Covelli. "We feel there is so much potential in the Cincinnati market, and we look forward to not only expanding in our number of locations but also in our ability to better serve our guests through services like delivery, drive-thru and ordering kiosks."
Covelli Enterprises' plans for expansion include retrofitting existing café locations in the Cincinnati market with these conveniences over the next several years.
http://www.journal-news.com/news/new-panera-restaurant-planned-west-chester/nQ0SV1doc8k7hIoNlEzvLL/