New development proposed for West Chester calls for luxury apartments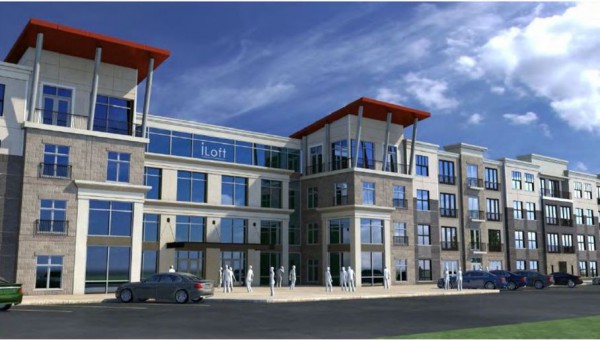 WEST CHESTER TWP. —
There are new plans in the works to build a mixed-use residential, office and retail development in Butler County, this time along Union Centre Boulevard in West Chester Twp.
A developer specializing in Class A luxury, mixed-use projects has plans to build more than 250 multi-family units, 100,000-square-feet of office space, 20,000-square-feet of retail space and a 406-space parking garage in West Chester Twp. near the intersection of Union Center Boulevard and Centre Pointe Drive. That's according to plans calling for multiple buildings to be constructed that was submitted to the township in March for requesting a property zoning change.
The Square, as the development is being called, is described as "resort-style" living by developers Anderson Birkla Investment Partners LLC, based in Indianapolis, Ind. The project would provide housing for workers at adjacent employers, with work offices, restaurants and other amenities in walking distance, the developer told the township.
"The Square is different from other communities, as it delivers a living and working experience that introduces a new concept and new lifestyle defined by service," reads a description of the project submitted to the local government.
"Residents and visitors of The Square will enjoy an amenity package not currently found in West Chester," such as maid services, dry cleaning and a swimming pool among other amenities.
Plans are still early, and the company is still conducting due diligence for the project, said Anthony Birkla, one of the developer's principals.
"We tabled our development at the Butler County planning commission for us to resolve some issues regarding the plan," Birkla said.
If everything moves forward, the residential, retail and office development would help fulfill the township's plans in place since 1990 for a walkable, liveable downtown community, said township spokeswoman Barb Wilson.
"The new community being proposed will bring necessary critical mass to West Chester's downtown, completing the urban setting and guaranteeing the viability of downtown retail and commercial services and amenities," Wilson said.
The proposed development would sit on more than eight acres near The Square @ Union Centre, a park and community gathering place. Developer Mark Schumacher, of Schumacher Dugan Construction, said it's an attractive property. His company is not involved with this project.
However, the addition of 200-plus apartments in a key West Chester Twp. business district is a "drop in the bucket," Schumacher said.
"It's good positive development, but as far as the number of people it brings, it's really not a big number," he said. "It's not like it's a game changer."
Meanwhile, construction has started on another mixed-use complex in the neighboring community Liberty Twp. named Liberty Center. Columbus-based developer Steiner + Associates is building an approximately 1.4 million-square-foot shopping, office and residential complex planned for the intersection of Ohio 129, Interstate 75 and Liberty Way. The first phase of the project, to be complete in fall 2015, is estimated to be a more than $300 million investment.
Additionally, Schumacher Dugan is building a $5 to $6 million, three-story, 48,000-square-foot office building at 9078 Union Centre Boulevard.
http://www.journal-news.com/news/news/new-development-proposed-for-west-chester-calls-fo/nffrg/