New clinic to treat gynecologic cancers in West Chester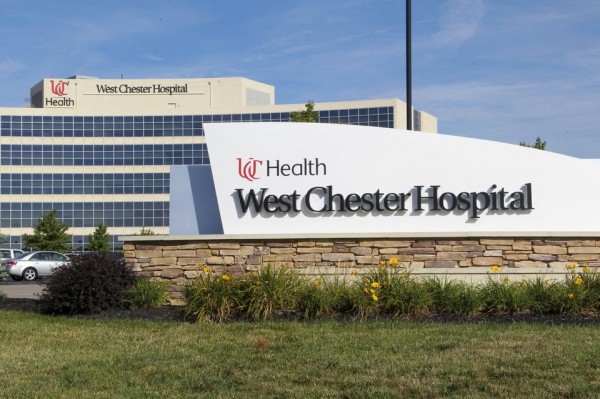 Journal News
WEST CHESTER TWP. —
A new clinic and investment of more than $500,000 on the West Chester Hospital campus will allow women with gynecologic cancers to receive the same care options as those treated at UC Health's Barrett Cancer Center in Cincinnati.
The 6,655-square-foot UC Health West Chester Hospital Gynecologic Oncology Clinic and Infusion Center is the only dedicated clinic of its kind between Cincinnati and Dayton, according to according to Dr. Eric Eisenhauer, chair of the division of Gynecologic Oncology.
"For Butler County residents it makes a huge difference," he said. "Sub-specialty cancer care has grown by leaps and bounds in the past five to 10 years. While on one hand, the temptation is to centralize these specialized cancer services at a big institution, it makes it inconvenient when you're needing to go a couple of day a month or every week for chemotherapy or go somewhere for surgery and have your family members be far away."
Every woman is at risk of developing some form of gynecologic cancer in her lifetime, according to the American Cancer Society, and nearly 100,000 new cases were diagnosed in 2015. The clinic, which has the capacity to see 60 patients per day, launched late last year and ramped up to fully operational status this spring. It treats four leading forms of cancer — ovarian, uteran, cervical and vulvar — as well as gynecologic sarcoma and nine other less common types of cancer.
The clinic also features 10 chemotherapy infusion chairs.
"It's as close as we can get to one-stop (treatment) for patients with these complicated problems," Eisenhauer said.
Also available is surgical treatment and on-site radiation therapy and imaging, a patient resource area stocked with educational materials and a lounge for family members who accompany a loved one for treatments, which can take anywhere between two and five hours to complete.
As the average age of U.S. residents increases, the incidents of cancer goes up, Eisenhauer said.
"The number of new cancers that we're seeing every year are increasing," he said. "Thankfully, we've been able to make some advances in terms of helping patients with cancer to live longer or to be cured of their cancer."
Beth Underhill, of Anderson Twp., who underwent six chemotherapy treatments each three weeks apart at the center, said she cannot say enough about the West Chester clinic or its nurses.
"Everybody there, from start to finish, I did not have one issue whatsoever," she said. "They just really made it easy on you in a very difficult situation."
West Chester Hospital has bolstered its existing gynecologic oncology staff by adding one part-time and two full time chemotherapy nurses, one medical assistant and a front desk coordinator. Additional nursing and support staff will be added as patient volume grows.
"While breast cancer continues to be a leading cause of death among women, gynecologic cancers such as ovarian, uterine and vulvar cancers can carry equally devastating diagnoses," said Dr. Heather Pulaski, UC assistant professor of Obstetrics & Gynecology.
---
IF YOU GO
WHAT: Open house for UC Health-West Chester Hospital Gynecologic Oncology Clinic and Infusion Center
WHERE: West Chester Hospital Physicians Office South, Suite 202, 7675 Wellness Way, West Chester Twp.
WHEN: 6 p.m. to 7:30 p.m. Monday, May 16
http://www.journal-news.com/news/news/new-clinic-to-treat-gynecologic-cancers-in-west-ch/nrLy2/