New Butler County business lets you play countrys best golf courses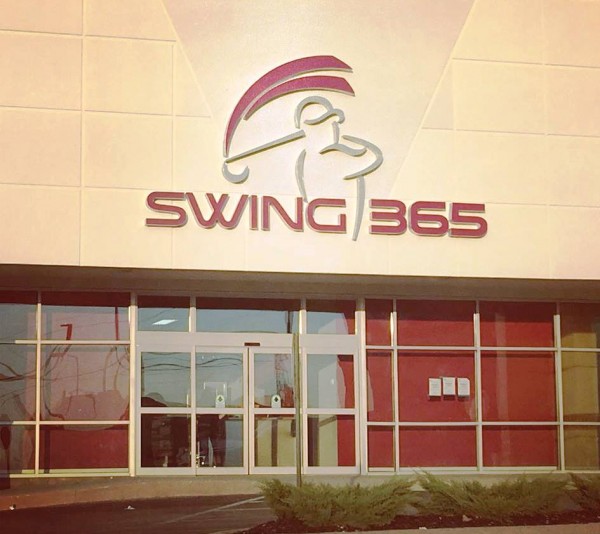 WEST CHESTER TWP.
A new golf-related business swung into action this month in West Chester less than a mile from Interstate 75's Union Centre Boulevard exit.
Swing 365 at 6088 West Chester Road, right behind Skyline Chili, lets customers play in one of 10 high-definition golf simulators.
The new attraction offers 30 of the most famous courses around the country on which to play, including Pebble Beach, Spyglass Hill, PGA National and Kiawah Island.
That, said co-owner Lauren Walker, makes it the "the next best thing" to playing on a real course.
The simulators are "insanely accurate" and feature four cameras — two on the top and two on the sides — that pick up the ball's spin with an accuracy within one yard, according to Joe Walker co-owner of Swing 365.
"It plays like real golf," Walker said. "Chip into the screen, put into the green. It's a ton of fun."
Swing 365 also offers lessons, clinics and leagues. Hours are 10 a.m. to 10 p.m. daily for now. Once a bar and restaurant open in late February or early March, Friday and Saturday night hours will be extended until midnight, Lauren Walker said.
For more information about Swing 365, click here.
http://www.journal-news.com/news/new-butler-county-business-lets-you-play-country-best-golf-courses/owDbPO6sUllTXR14ilkOgN/?