New axe-throwing attraction in Butler County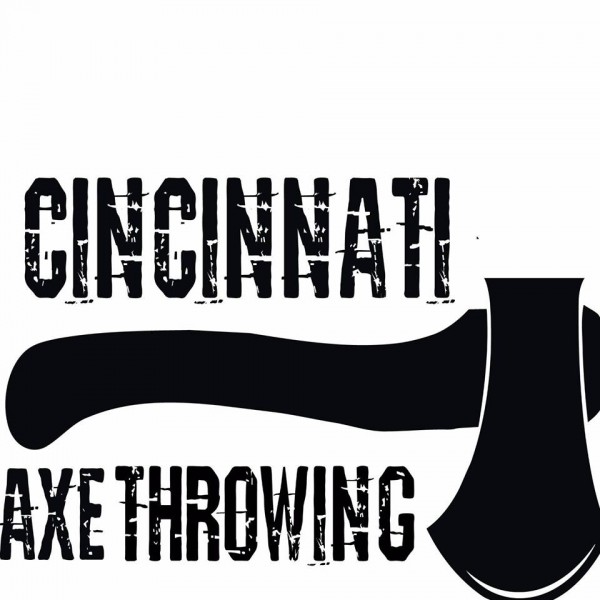 Cincinnati Axe Throwing opened earlier this month at 4814 Peter Place in West Chester Twp., just off Ohio 747 and south of Muhlhauser Road. Participants ages 15 and older may play solo or with a group and learn how to throw from an expert.
We stopped by a hatchet-hurling session to ask owner Marty Parker about the pulse-pounding new business. Here are five things to know about Cincinnati Axe Throwing:
1. It's a high-intensity, team-building activity
The urban axe-throwing fun starts with an "axepert" providing an introductory safety lesson, then guests aiming a two-pound axe toward a bulls-eye 14 feet away in several rounds of competitive games in a quest for the "Lumber Lord" title, a honor that gets stamped in ink anywhere on the winner's body. Prizes also include tickets to escape room attractions at the business.
Sessions last between 90 minutes and 150 minutes.
"So where's the entertainment?" Parker said. "The entertainment's in all this fun stuff you're doing.
"If you just go in your backyard and you throw an axe, it's cool, but if you put someone in the spotlight and do it, where everyone is watching them, the adrenaline, the serotonin, dopamine, endorphins all being released in your system. People cheer for you."
Besides date night and corporate team building, the family-fun sport also is an option for birthday and bachelorette parties, Parker said.
2. The new business is capitalizing on a worldwide trend
Axe throwing caught on as a sport in Canada about a decade ago, then became popular worldwide in 2011 as technology not only spread news of the sport and promotional material faster than ever via smartphones, but also allowed participants to better share their accomplishments with a social media audience.
Parker has launched four Axe Throwing LLC locations in the past four months: West Chester Twp., Columbus and Cleveland, plus Dallas, Texas.
3. There's more to Cincinnati Axe Throwing than just axe throwing
Besides tossing axes across a room, Cincinnati Axe Throwing also offers four escape rooms: Trapped in a Room with a Zombie, DaVinci's Lost Meatball, Wild West and Escape an '80s Dance Party with DJ Dan.
Participants in one of the rooms, or Cincinnati Axe Throwing, get to see and hear participants of other attractions whooping it up and having a good time.
"It's that round robin use of marketing that helps promote the other business," Parker said.
4. Cincinnati Axe Throwing isn't Parker's first foray into active entertainment
The high-energy entrepreneur formed motivational event company Bucket List LLC in 2009, launching active entertainment events like mud run Mud Ninja in Hillsboro in 2012, followed by color runs Cincinnati Colorpalooza and Columbus Colorpalooza, then bubble runs, with participants running through "epic walls" of bubbles dyed with food coloring.
"It dyes your skin so when you're done, you look like you got pooped on by a unicorn," Parker said. "Kids love it. Parents love it."
That was followed by tomato fights and escape rooms.
5. Throwing axes locally could lead to doing so on an even greater stage
Leagues will start in a few months at Cincinnati Axe Throwing, with the business and its Columbus and Cleveland counterparts uniting to form the Ohio Axe Throwing League. The best of the best will get to compete in events offered by World Axe Throwing League, or WATL, the global governing body and league for the sport of urban axe throwing.
Parker said he hopes to see urban axe throwing eventually be included in the Arnold Classic Africa Sport Festival, an annual multi-sport event.
For more information, visit www.cincinnatiaxe.com, call 470-236-2699 or email info@cincinnatiaxe.com.
http://www.journal-news.com/news/check-this-out-new-axe-throwing-attraction-butler-county/xHq0iTH47ejWIe0jo8vK1N/?ecmp=newspaper_email