New automotive facility touts low impact, high quality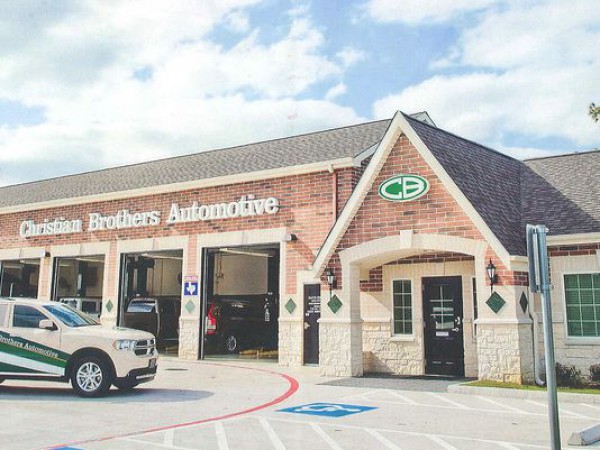 WEST CHESTER TWP. —
A Houston-based automotive repair company is turning to Butler County for its first Ohio location.
Christian Brothers Automotive plans to open a 150-foot long, 105,000-square-foot building on Cincinnati-Dayton Road north of Interstate 75 and next to Chase bank.
Designed to resemble a stone cottage, the business will feature a nine-vehicle garage and 26 parking spaces, according to plans for the site.
Christian Brothers Automotive is a light automotive service facility, Jonathan Wakefield, the company's development director said.
"What that means is that we are not a lube shop, we are not a tire shop," Wakefield said. "Those are extremely high traffic generators and also noise generators. Where we make our niche is after a vehicle has passed through its warranty period and now you still have to service it."
Founded in 1982, the company's 127 locations repair about 15 to 22 vehicles a day at an average cost of between $350 to $380, he said.
"If we work on 22 vehicles in a single day, we've had a banner day," he said.
Township trustees last week approved a change to the site's planned unit development, a change that was reviewed and recommended for approval May 19 by the township's zoning commission and May 13 by the Butler County Planning Commission.
The plan is scheduled to go before the zoning commission Aug. 18 for final development approval, according to Barb Wilson, the township's spokeswoman.
Operating the business would be four employees, including a franchise owner who would not be a mechanic, Wakefield said.
"As a matter of fact, we prefer it if they aren't," he said. "Their customer interactions over the desk and explaining how we got to a number, why we did the things that we had to do, they speak in the same language as our customers and clients."
Business hours would be from 7 a.m. to 7 p.m. Monday to Friday. Saturday hours would only be in effect for the first six months of operation.
"In addition to giving good service at a good price, we're also giving people their weekends back, which is something that nobody else seems to be willing to do," Wakefield said.
For those who work near the business, Christian Brothers Automotive offers a service where it drives a customer to and from work when a vehicle is being worked on.
Those who stay at the business while a repair is being made can bide their time in a room designed to resemble a upscale living room.
All vehicles left overnight are stored within the shop's bays for customer peace of mind and insurance purposes, Wakefield said. No vehicles will be allowed to park outside overnight except for those being dropped off for service.
Construction of the site should take between four and five months with the shop projected to open in early 2015, company officials said.
A recent study showed that the vast majority of the company's work came from vehicles serviced at the 30,000-mile, 60,000-mile and 90,000-mile mark, Wakefield said. In contrast, less than 1 percent of all work the company does is heavy automotive work involving taking apart an engine or transmission.
Wakefield said unlike other automotive shops, Christian Brothers does not face its vehicle bays toward the road, does not leave vehicles out overnight and does not construct its facility out of metal.
"The industry is evolving and we like to think of ourselves as the tip of the spear for that change and that evolution," he said.
Trustee President George Lang wished the company success in its new location.
"I think you've got a dynamic plan and I think you're going to be a long-term asset to our community," he said.
http://www.journal-news.com/news/news/new-automotive-facility-touts-low-impact-high-qual/ngpR6/