Meijer renovating Butler County store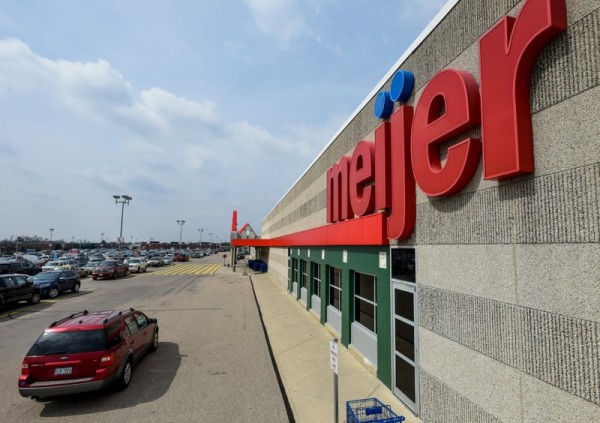 WEST CHESTER TWP.
Meijer will renovate its West Chester Twp. store as part of a multimillion-dollar investment the company is making nationwide.
When completed, there will be a "whole new look" to both the interior and exterior of the store at 7390 Tylersville Road, including its gas station, company officials said.
That includes a brand new apparel section and an updated pharmacy with a new drive-thru pickup window, as well as a new consultation room for immunizations, flu shots and health screenings.
Part of the new look for the store involves updating lighting fixtures and installing new floors, according to store director Randy Lewis.
"It won't look anything like this," Lewis said.
The project will also include updates to Meijer deli and bakery departments, which will feature the store's bread baked fresh four times daily, as well as fresh pizza and an in-store sushi chef.
In addition, the store's fresh produce area will offer an expanded selection, Lewis said.
The work is part of a more than $375 million investment in new and remodeled stores that Meijer is making across six states this year.
The Tylersville store is one of six stores being remodeled in Ohio. Other locations include Eastgate, Cincinnati, Grove City, Rossford and Columbus.
"These projects represent an investment in our customers, team members and the local communities that have supported us for so long," said Meijer President & CEO Rick Keyes.
By the end of this year, Meijer will have remodeled and upgraded nearly 90 of its 230 stores since 2010.
Meijer opened its Tylersville Road location in 1996, according to officials, who said they could not provide a cost estimate for the West Chester Twp. remodel because costs for various remodels vary.
Work on the more than 200,000-square-foot store is scheduled to start Monday and be completed in July.
http://www.journal-news.com/news/meijer-renovating-butler-county-store/YfVbbkvBWp2ZrtPr8GBAHO/?ecmp=newspaper_email