LOCAL FOOD MANUFACTURER ANNOUNCES PLANS FOR WEST CHESTER EXPANSION, INVESTMENT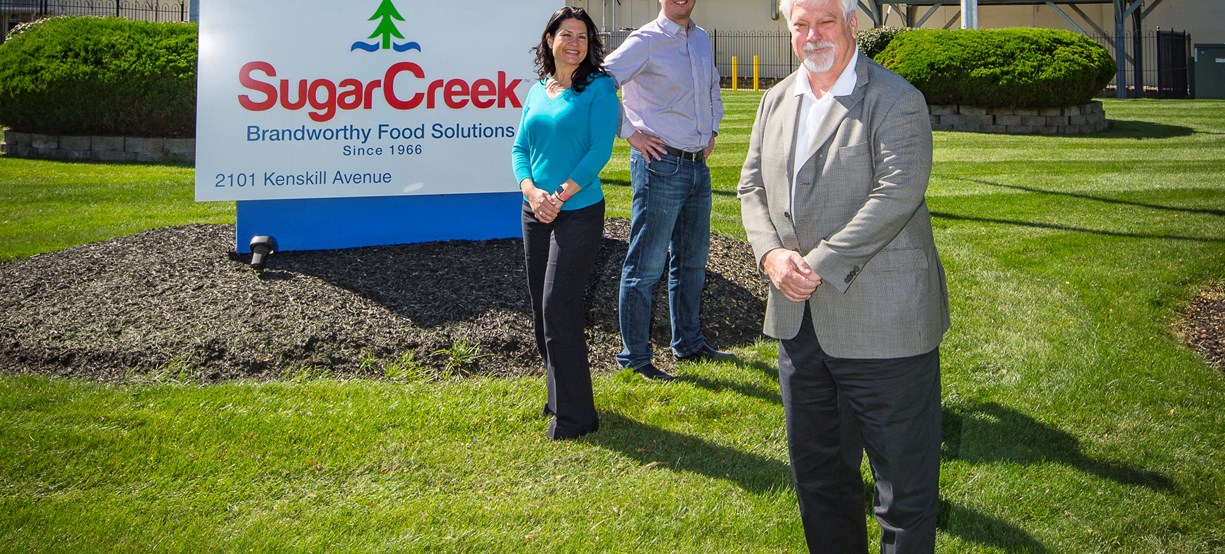 Midwest-based food manufacturer SugarCreek has announced a major investment in its West Chester location, adding 120 new jobs and investing $36 million in its Brandworthy Food Solutions food manufacturing business. SugarCreek offers comprehensive food processing, innovative packaging solutions, and culinary expertise to several of the largest food companies in the world.
After considering multiple locations across the Midwest, SugarCreek worked with West Chester Township, REDI Cincinnati, and JobsOhio to finalize West Chester, Ohio, as the best-qualified location to accommodate its growth. SugarCreek's $36 million investment includes the addition of two new product lines and 15,000 square feet of office space, as well as significant modifications to its existing production capabilities.
The expansion in West Chester is another important milestone in SugarCreek's 52-year history. The West Chester project will enable a consolidation and centralization of several of our corporate staff into a convenient corporate office location. Ohio continues to serve as SugarCreek's center of operations, and continued steady growth is expected as SugarCreek grows its capabilities and production assets in delivering nutritional food products to the growing retail, food service, and other targeted markets and customers.
The project further establishes the Cincinnati region as a destination for food and flavoring operations in the country. Over the last five years, food and flavoring jobs have grown more than 20 percent in the Cincinnati region. SugarCreek is the latest of many food manufacturing companies betting on the region for their success.
 "Advanced manufacturers like SugarCreek are investing in their employees and products because they recognize it as part of the formula for their success moving forward," said Kimm Lauterbach, president and CEO of REDI Cincinnati. "The final ingredient is the infrastructure and talent advantage that the Cincinnati region has to offer, and we're proud to help make West Chester the place for the next phase of SugarCreek's growth."
As a result of SugarCreek's investment and jobs commitment, the company received a Job Creation Tax Credit from the State of Ohio for 1.193 percent over seven years.
West Chester Township is strategically located within 600 miles of 54 percent of the total U.S. purchasing power. With unmatched access to five interstate interchanges, an ongoing commitment to infrastructure improvements, and an income-tax-free, business-friendly environment, more than 3,600 businesses have found success in West Chester Township.
 "West Chester congratulates SugarCreek on this giant step forward in its operations," said West Chester Township administrator Larry D. Burks. "SugarCreek's ongoing investment in West Chester demonstrates the value this company finds in the region and how by working together we can sustain a powerful diverse local economy."
About SugarCreek
SugarCreek is an innovative, diversified, and flexible food manufacturer helping some of the industry's largest and best-known companies develop Brandworthy Food Solutions. SugarCreek's authentic culinary expertise helps drive innovation, while in-house expertise in everything from food trends and marketing to packaging and logistics makes the company an ideal partner for new product development including bringing scale to sous vide. SugarCreek employs more than 2,600 people in six manufacturing facilities and serves clients across the United States and internationally.