LaRosa's opens new Butler County location today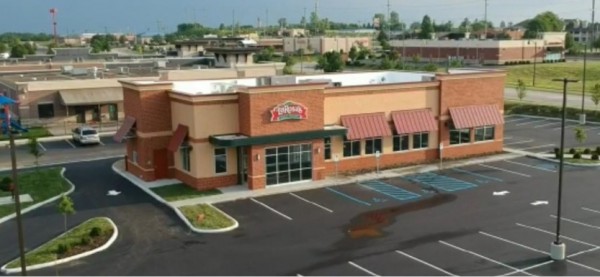 WEST CHESTER TWP. —
LaRosa's Family Pizzeria will open today its newest, full-service restaurant in West Chester Twp. at 8120 Highland Pointe Drive in the same plaza as a Walmart Supercenter.
The new restaurant replaces a former carry-out only location that had been located just across the street since 1992. The new restaurant boasts a 200-person dining room, a bar, a call-ahead pick up window and a Buddy Room for parties.
The new location also offers pick-up and delivery.
"We are proud to share the LaRosa's full-service experience with our Lakota and West Chester customers," said Melissa Nugent, the restaurant's general manager.
Hours are 10:30 a.m. to 10 p.m. Mondays through Thursdays, 10:30 a.m. to midnight Fridays and Saturdays, and 11:30 a.m. to 10 p.m. Sundays.
For more information, call 513-347-1111.
Founded in 1954 on Cincinnati's west side by Buddy LaRosa, LaRosa's is now a $138 million restaurant company with 64 pizzerias serving communities throughout Greater Cincinnati, Northern Kentucky, Southeastern Indiana and the Miami Valley.
https://www.journal-news.com/news/larosa-opens-new-butler-county-restaurant-today/OgaNLW4KYIE8P2ZCYaoXxJ/