Kroger plans giant West Chester store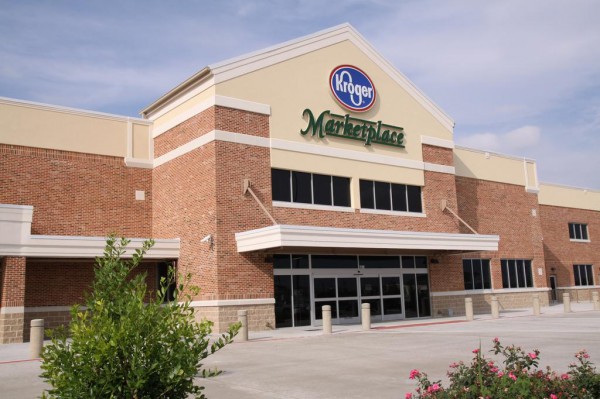 Cincinnati-based Kroger (NYSE: KR), the nation's largest operator of traditional supermarkets, plans to build a 130,000-square-foot store on the site at Tylersville Road and Ohio 747 (Princeton-Glendale Road), Kroger spokeswoman Patty Leesemann told me. The store and a fuel station will be in the Crossings of Beckett development on the southeast corner of the intersection, which is just west of Interstate 75 and south of Ohio 129, known as Butler County Veterans Highway.
West Chester Trustees approved preliminary plans and agreed to a consent decree with developer Silverman and Co. regarding zoning of the property on Tuesday. The rezoning case was first presented to township trustees nearly two years ago, in March 2014. Trustees denied the rezoning then. After Silverman fought that ruling in court, the two sides agreed to the decree that puts conditions on the rezoning.
Kroger doesn't have a timetable yet for the huge store to open, Leesemann said. Silverman still has to get township approval for final development plans.
The store will be comparable in size to Kroger's other Marketplace stores, Leesemann said. But it's still a bit smaller than Kroger's gigantic Marketplace store in Oakley that covers 145,000 square feet and is its largest in the nation.
Kroger's Marketplace stores, the biggest of its store concepts, include home decor, bed and bath items, a kitchen and small appliance department, home office products, and toys in addition to traditional grocery items. The stores aim to serve as a one-stop shop for consumers. Kroger, which operates 2,775 stores in 35 states and the District of Columbia, has at least 16 Marketplace stores across Greater Cincinnati.
http://www.bizjournals.com/cincinnati/news/2016/02/25/kroger-plans-giant-west-chester-store.html?ana=e_du_pub&s=article_du&ed=2016-02-25&u=tBmD2vXOO43GkvBi9gAy1GAUhYr&t=1456434323