IKEA is 10 years old in Butler County, and it has a week of activities planned to celebrate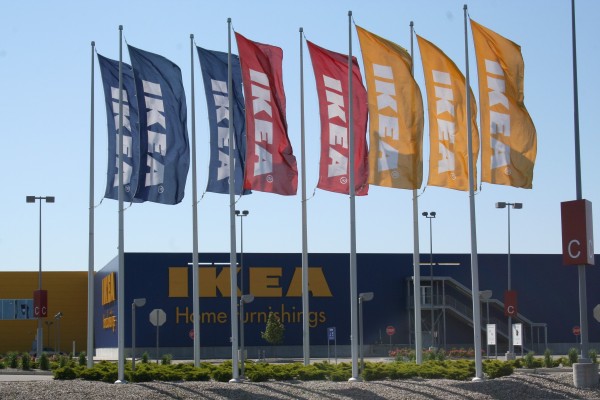 IKEA is set to celebrate 10 years since it opened in Butler County by offering a week of special offers, activities and giveaways.
The gigantic store at 9500 IKEA Way, West Chester Twp. — the first IKEA in Ohio — opened March 12, 2008. The celebration of that day takes place from Saturday, March 10 to Saturday, March 17.
Pick a card, any card
The first 110 adults 18 years old and older who enter IKEA West Chester on March 10 will receive a random prize envelope with an IKEA Gift Card ranging from $5 to $250, or a food coupon for items in the IKEA Restaurant, Bistro and Swedish Food Market.
Free breakfast, anyone?
IKEA is offering shoppers a change to start their day with free food from 9:30 to 11 a.m. March 10 and March 11. Breakfast will include a plate of bacon, potatoes and eggs.
You say it's your birthday?
If March 12 is your birthday, the first 10 visitors each day between March 10 and March 17 who present valid photo identification will get a $10 IKEA Gift Card. Limit one gift card per person.
Play big if you're little
Join IKEA from March 10 to March 17 for family-friendly activities like "Kids eat FREE Tuesday," face painting, balloon art, story time and an appearance by the Cincinnati Museum Center.
For a complete list of activities, click here. All offers are valid from March 10 to March 18 only at IKEA West Chester while supplies last.
https://www.journal-news.com/news/can-you-believe-ikea-years-old-butler-county-week-activities-will-celebrate/u0l6VHGt0rj47KdnYpbF1K/