Homearama coming to West Chester in 2016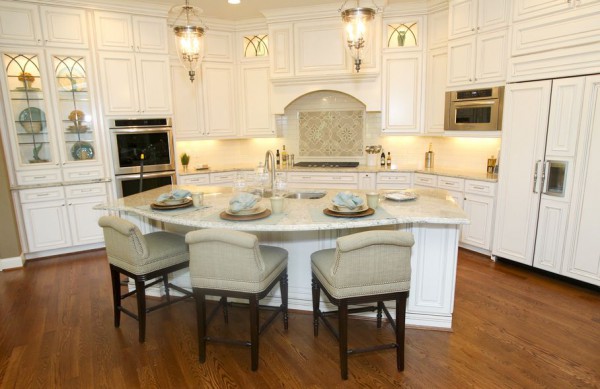 WEST CHESTER TWP. —
The region's 53rd Homearama marks a return to Butler County, according to the Home Builders Association of Greater Cincinnati.
The new home showcase is scheduled for June 11-26, 2016 at The Oaks of West Chester.
Butler County has hosted 11 Homearamas, the two most recent occurring in 2013 and 2014 in Carriage Hill, a Liberty Twp. subdivision planned to include nearly 500 homes.
"We are happy to be able to announce that the show is back on track, after our temporary 2015 hiatus," said Dan Dressman, HBA's executive director. "We have been overwhelmed with the amount of public interest in Homearama from those who say that they look forward to attending each summer."
Five builders, many first-time participants, have committed to building market homes in the show including John Candle Homes, The Drees Co., Homes by Gerbus, Sterling Homes and Infinity Homes.
Additional participating builders may be announced in the future, Dressman said.
The Home Builders Association of Cincinnati planned to hold Homearama 2015 at a subdivision in Clermont County's Miami Twp. but scrapped it in February "due to increased activity in other segments of the housing market."
There are a total of 12 lots included in the Homearama 2016 section of The Oaks of West Chester with homes priced between $650,000 and $850,000.
Developed by Rhein Gundler LLC, Oaks of West Chester is adjacent to Keehner Park and features 85 acres along Barrett Road.
Homes range from 2,259 square feet and 4,082 square feet on about half an acre. Residences will be interspersed along a streetscape filled with cul-de-sac streets and wooded and walk-out lots, according to officials with Drees Homes.
The Oaks of West Chester will feature a clubhouse, swimming pool, park, playground and walking trails to connect to nearby Keehner Park.
http://www.journal-news.com/news/news/homearama-coming-to-west-chester-in-2016/nmkPM/