GE Aviation to open new West Chester center in August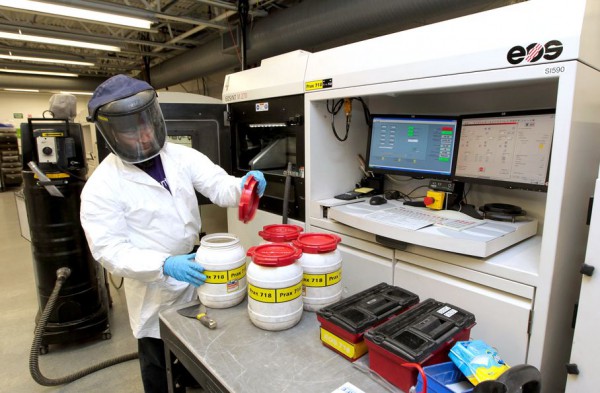 WEST CHESTER TWP. —
GE Aviation plans to open its Additive Technology Center in West Chester Twp. in August.
The opening date was part of GE Aviation's presentation materials Monday for the 2015 International Paris Air Show.
Area research and development activities into 3-D manufacturing will be consolidated into a single West Chester Twp. site on Windisch Road. Currently, the company's 3-D manufacturing activities are spread across multiple locations in Greater Cincinnati.
Assembling 3-D activities under one roof is "a more efficient way to operate with the engineering teams as they evaluate components," GE Aviation spokesman Rick Kennedy said last year when plans to open the West Chester center were first announced.
New engine parts made using the manufacturing process, which creates solid objects from a digital file by printing thin layers of material one on top of another, will be tested at the center.
GE Aviation in 2016 will fly its first jet engine containing parts made using 3-D manufacturing. That year, the Ohio-based company's next commercial engine comes to market, the LEAP engine, made by CFM International, a joint venture of GE and French company Snecma. Each LEAP engine will contain fuel nozzles made using the 3-D process and future engines will have more parts that are additively manufactured.
Altogether, GE Aviation, which is headquartered in Evendale in suburban Cincinnati, and joint ventures employ more than 9,000 people in Southwest Ohio.
http://www.journal-news.com/news/news/ge-aviation-to-open-new-west-chester-center-in-aug/nmdKg/