GE Aviation's big week brings in billions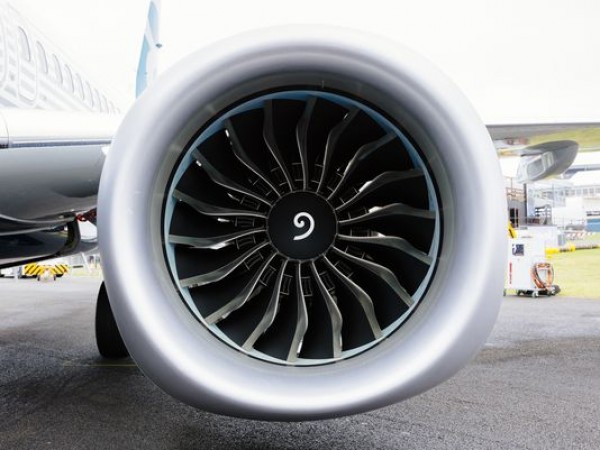 One of the world's largest aviation events is happening this week in the United Kingdom and GE Aviation is making a big splash as it secures billions of dollars worth of engine orders.
Evendale-based GE Aviation and its joint venture company CFM International announced $25 billion in deals at the Farnborough International Air Show in the event's first three days. The Farnborough Air Show started Monday and runs through Sunday.
West Chester Township-based CFM International, a joint venture between GE's aviation division and Safran's Snecma of France, helped land among the biggest commitments so far. AirAsia ordered 200 LEAP-1A engines for 100 new jets in a deal that could generate $2.7 billion for CFM.
Commercial Aircraft Corp. of China (COMAC), signed a more than $1.5 billion deal to buy 90 ARJ21 aircraft, which are powered by GE's CF34-10A engines. CFM also landed a $950 million commitment from Asiana Airlines to buy 50 LEAP-1A engines and enter into a long-term service agreement with the company on the new equipment.
GE Aviation and partner engine companies will deliver more than 2,800 large commercial engines in 2016, GE Aviation CEO David Joyce said before the air show, which is held outside London. Between 2015 and 2020, GE and its partner companies will deliver 10,000 large commercial engines.
"Investment in the aviation industry over the past decade has been remarkable," Joyce said. "Not just at GE Aviation, but with all of the major aviation industrial suppliers. It reflects a huge confidence in the aviation industry around the world."
Also at Farnborough, for the first time in GE's history, it sold an "off-the-shelf" military engine to the United Kingdom's Ministry of Defense. The country ordered 50 Apache helicopters, which are powered by GE's T700 engines.
Another large announcement was the $1.4 billion expansion of a partnership between it and Russian private air cargo company Volga-Dnepr Group. The new agreement covers the maintenance, repair and overhaul of 88 more GEnx-2B engines that power the company's Boeing 747-8 Freighters.
The Farnborough event comes less than a week after GE chairman and CEO Jeff Immelt and U.S. Sen. Rob Portman, R-Ohio, hosted an event Friday at the University of Dayton to talk about the importance of global competition and manufacturing innovation.
http://www.cincinnati.com/story/money/2016/07/12/ge-aviation-big-week/86983574/