GE Aviation pours $5B into U.S., worldwide ops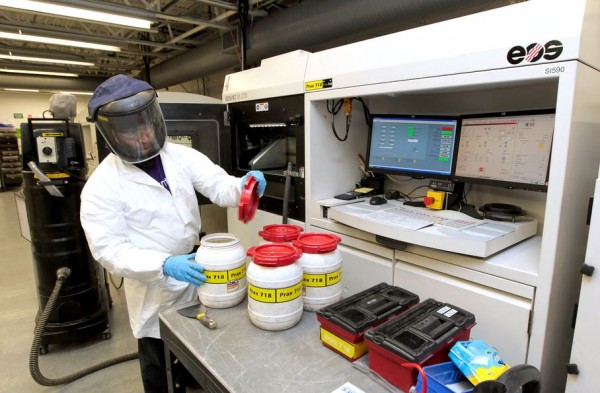 General Electric Co.'s aviation division has invested more than $5 billion at U.S. and international sites since 2011, the company said.
Investments between 2011 and 2016 from Evendale-based GE Aviation have followed what officials describe as record production of jet engines, engine components and aircraft systems.
In the United States, investments have helped create two new Alabama plants in Auburn and Huntsville and new plants in Ellisville, Mississippi; Asheville, North Carolina and Lafayette, Indiana, GE said last week. The company has also expanded plants in West Jefferson, North Carolina and Hooksett, New Hampshire and created centers for emerging technologies such as additive manufacturing, digital engine monitoring, ceramic matrix composites and electrical distribution.
"GE Aviation is a global company with significant technology capability around the world," said Colleen Athans, vice president and general manager of the GE Aviation supply chain, in a news release. "At the same time, we are introducing several highly proprietary technologies that are upping our manufacturing capabilities in the United States."
The financial investments have been important to helping the company reach its goal of creating a U.S.-based supply chain that can mass produce items made with ceramic matrix composites. Components made of a ceramic-type material are about one-third the weight of those made with metal alloys. They also allow gas turbines and jet engines to run hotter because their chemical properties allow them to reach higher temperatures without failing. Bottom line: Engines with these parts could run more efficiently and help reduce the overall weight of airplanes.
GE Aviation has manufacturing research labs to study ceramic matrix composite technology in Evendale and an additive development center in West Chester Township.
About two-thirds of GE Aviation's more than $25 billion in annual revenue is generated from international sales. Generally, about half of a GE commercial jet engine is produced with U.S. content.
GE Aviation's importance to its parent company has increased in the last few years as the multinational company has worked to position itself as a "digital industrial" powerhouse. The aviation division accounts for more than one-fifth of GE's $123.7 billion of annual revenue. The division employs 44,600 people at 85 sites worldwide.
GE Aviation has an industrial backlog of more than $150 billion, the company said. GE Aviation and CFM International, a joint venture between GE and Safran Aircraft Engines, collectively have a backlog of more than 15,000 jet engines. CFM is based in West Chester.
http://www.cincinnati.com/story/money/2017/02/20/ge-aviation-pours-5b-into-us-worldwide-ops/98158326/