GE Aviation plans to add 50 jobs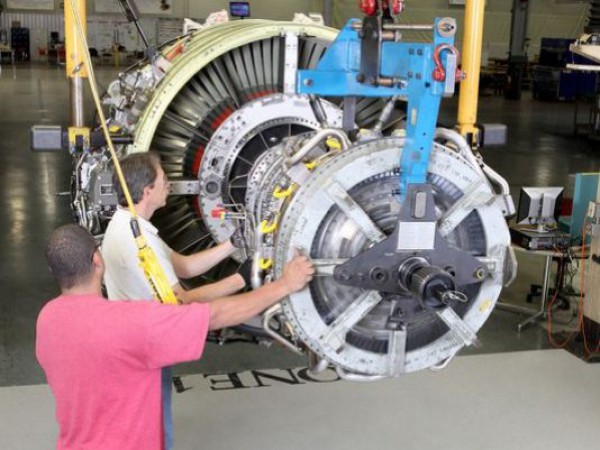 Evendale-based GE Aviation has received a state award that is expected to help the company create more than 50 jobs at a new $11 million research and development center in West Chester.
The Ohio Third Frontier Commission on Thursday awarded $2.5 million for the new GE Aviation Additive Development Center. The center, which is expected to create 53 new jobs and help retain 87 employees, will focus on manufacturing high-volume engine components. Initial research will center mostly on jet-engine fuel nozzles, according to the state.
GE Aviation plans to add the new jobs over the next five years, company spokesman Rick Kennedy said. GE Aviation will consolidate operations from three facilities into the new 100,000-square-foot facility near the Interstate 75 and Union Centre Boulevard interchange.
The new center is part of GE Aviation's recent venture into additive manufacturing, an automated process that uses 3D digital designs to help produce components.
"We are in the process of determining and testing what future jet-engine components we can make by using the additive process," Kennedy said.
The Third Frontier Commission oversees a $2.1 billion voter-approved initiative to help create high-tech jobs and companies in the state. The commission on Thursday approved more than $9 million for five projects across the state.
"Ohio is an attractive place to do business and develop cutting-edge technologies," said David Goodman, director of the Ohio Development Services Agency and chair of the Ohio Third Frontier Commission. "We will continue to support Ohio's growing technology economy."
GE Aviation has contracts with several major airlines, including Southwest and American. The company has more than 7,500 employees in Greater Cincinnati.
http://www.cincinnati.com/story/money/2014/09/18/ge-aviation-plans-add-jobs/15843055/